Summer is so special for kids. They can attend some camps, or spend more time with parents. Girls always like wonderful things, princesses, beauties or fairies etc. When I saw this craft,  I know immediately I will try it with my little daughter. It's a great project to with with kids.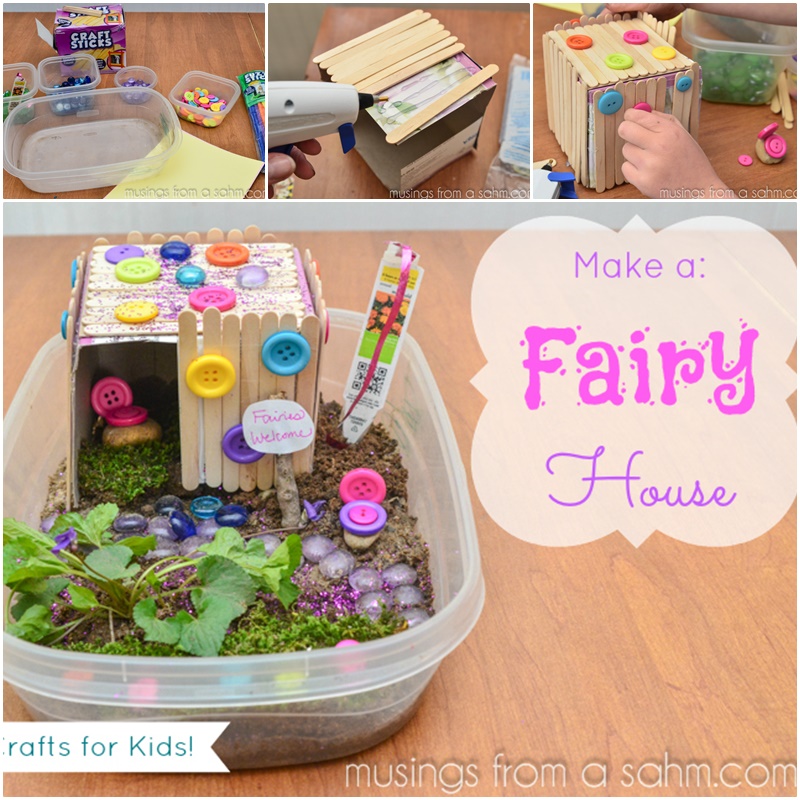 Steps:
Prepare a clean container
 Get some soil from backyard
Cut a box like a house
Decor wood sticks and buttons etc.
My daughter will like and enjoy it. I hope yours too.
Click below link for detail