If you have kids, you must know what toy mess means. Kids playroom is that space of the house where there is usually clutter and a nightmare for moms to clean. In order to minimize the mess, you can try to build a perfect toy storage unit. Check out these organizing ideas, which for sure will help you.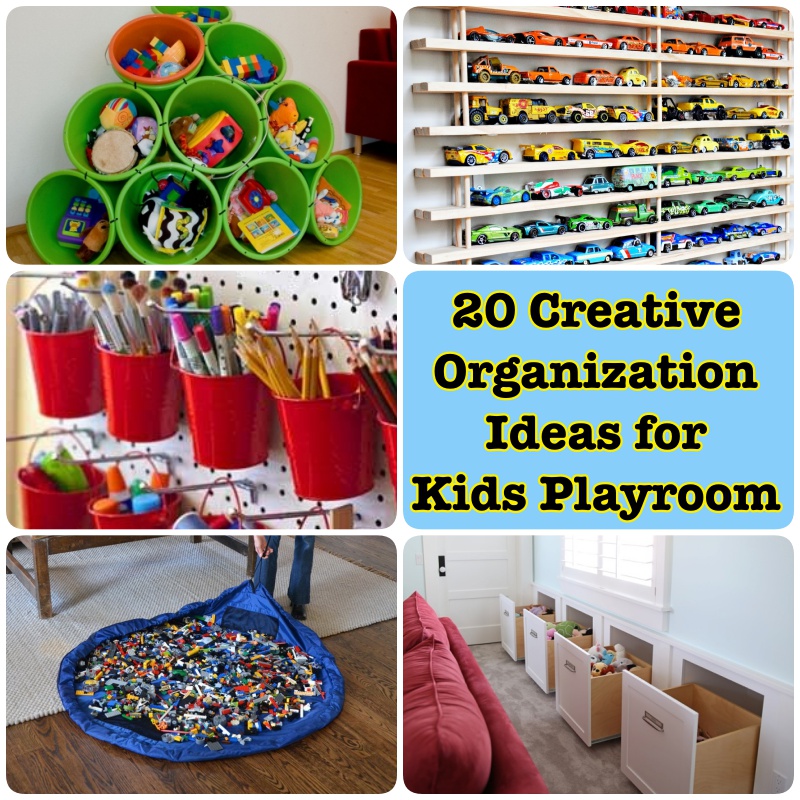 1.Park toy cars on a magnetic rack
Tutorial via keeping up with the souths.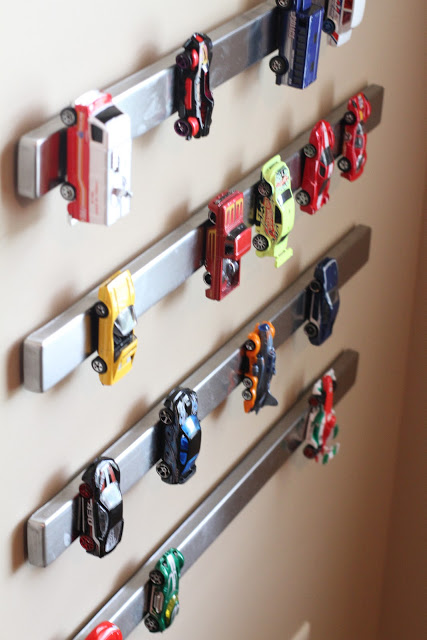 2.Lego and small toy storage bags for easy cleanup.
Photo credit via Amazon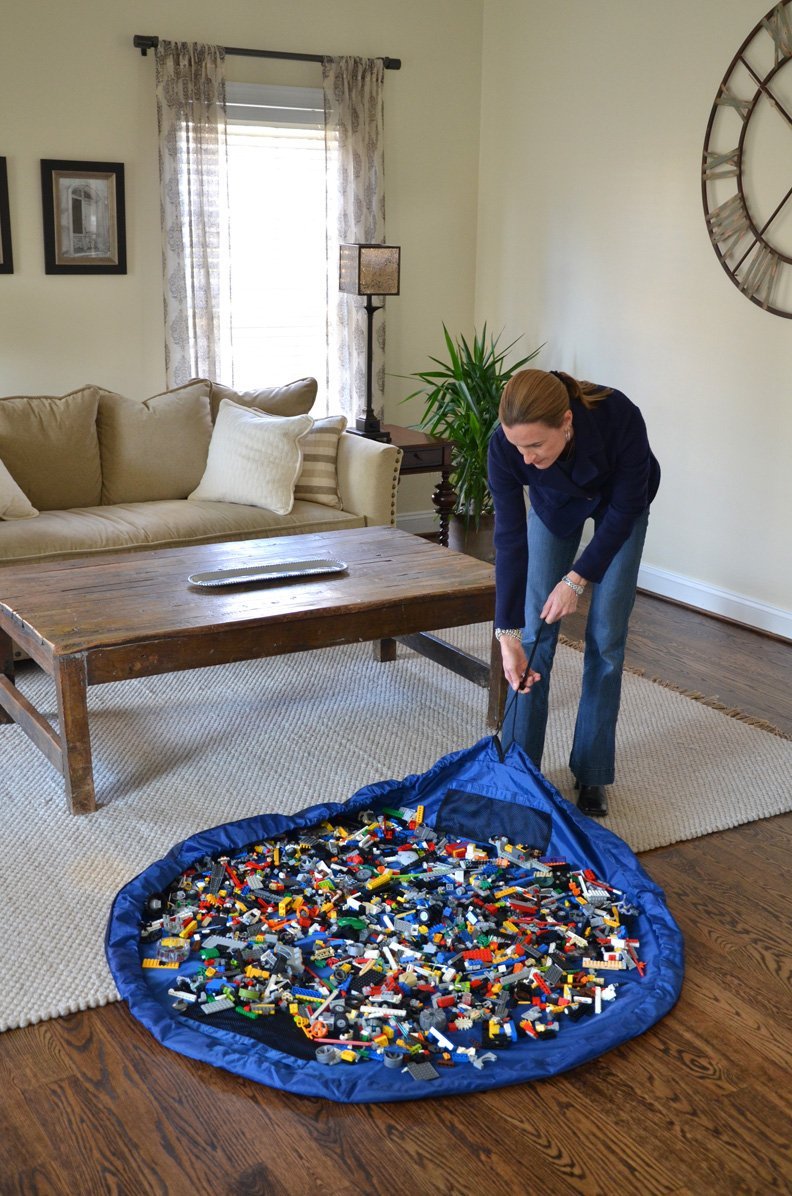 3.DIY Toy Storage. Just drill small holes into the buckets and connect with zip ties, so smart! Photo via grosgrainfabulous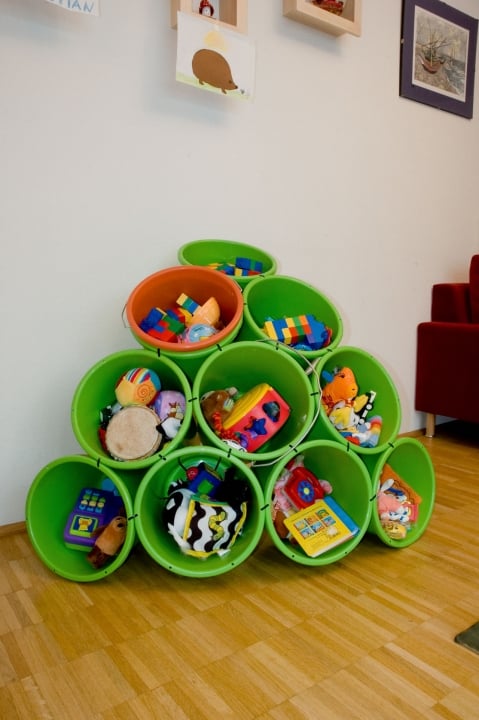 4. Use a Shoe Organizer to store stuffed animals and hang baskets for toys. Photo via Here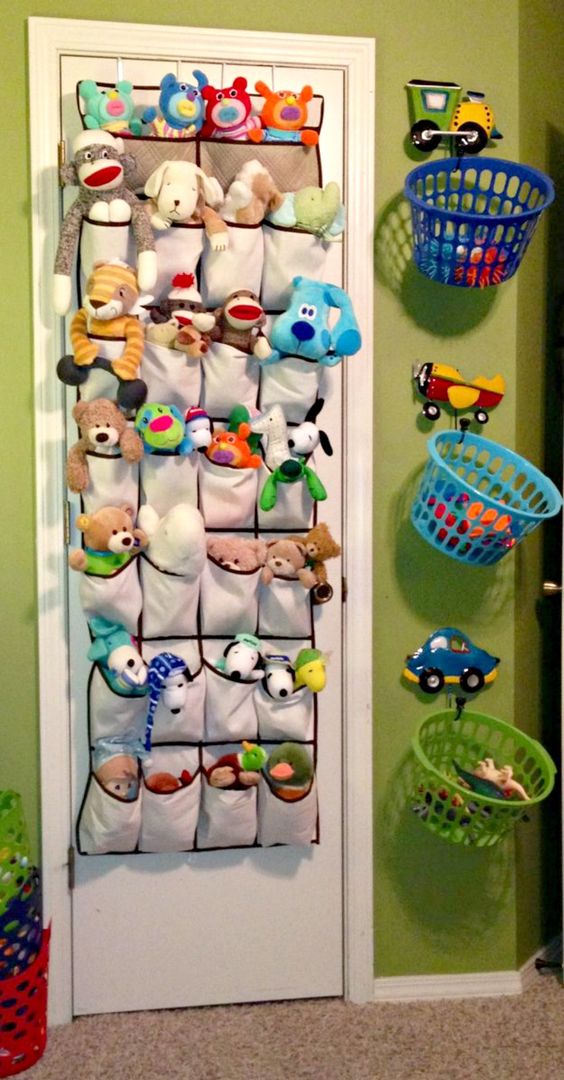 5.Use a Komplement multi-use hanger  to store stuffed animals. Photo via Lorri Dyner Design.