8.  Painted Seashell Accessories. Click here for instruction.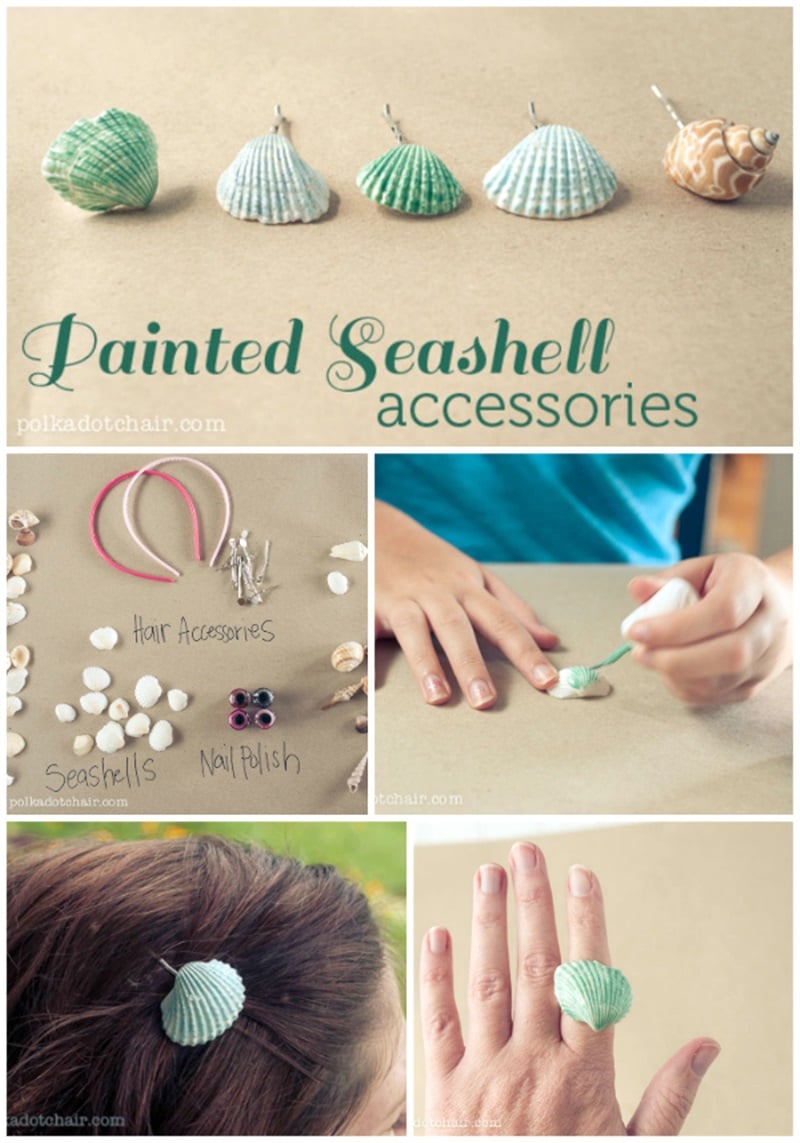 9. Seashell Craft Treasure Box.  Instruction from Education.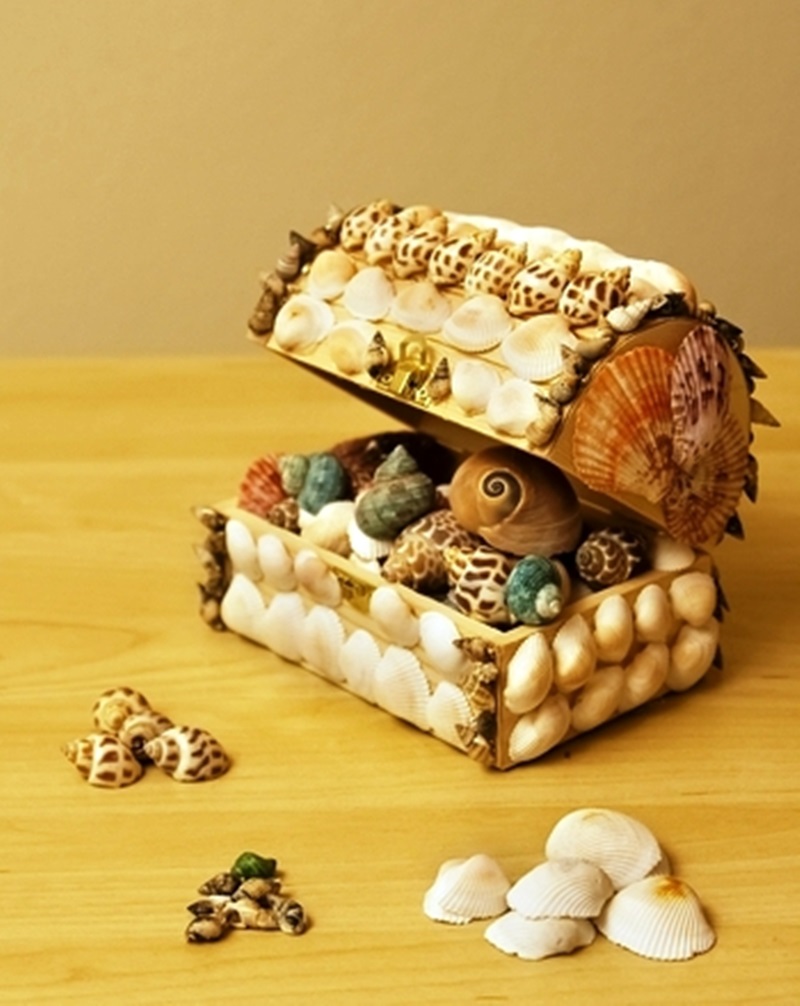 10. Seashell Koala. You can make it as gift, it's so special. Instruction from Martha Stewart.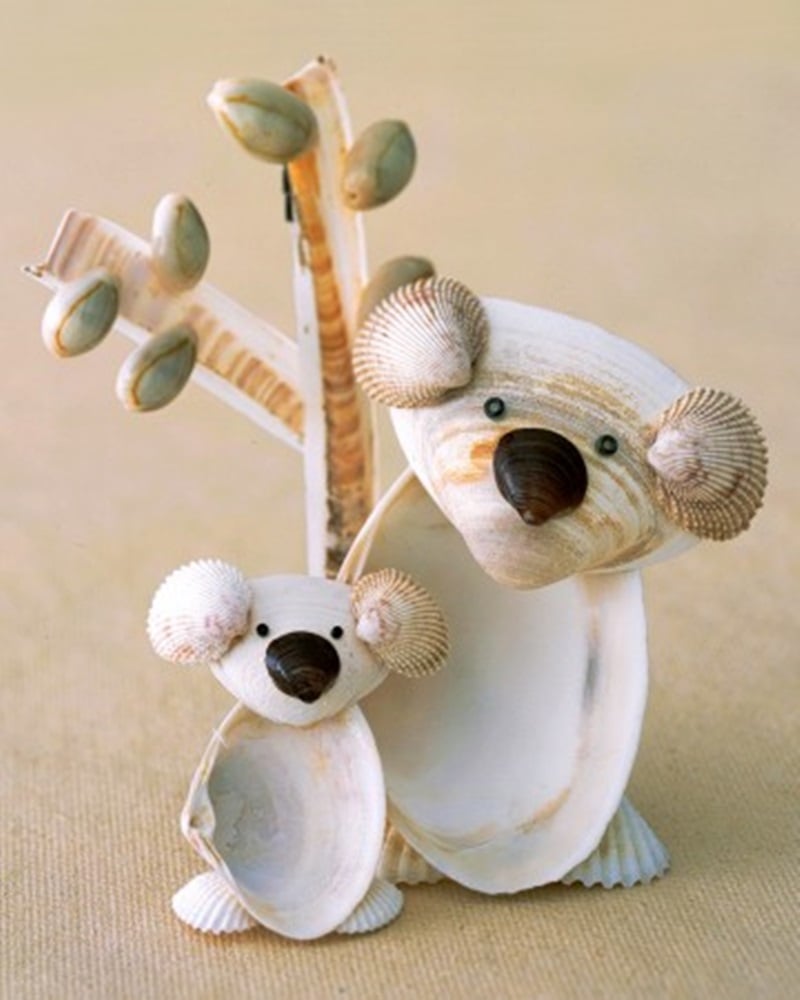 11. Seashell candles. Table decorations with these candles, so lovely.  Instruction from here.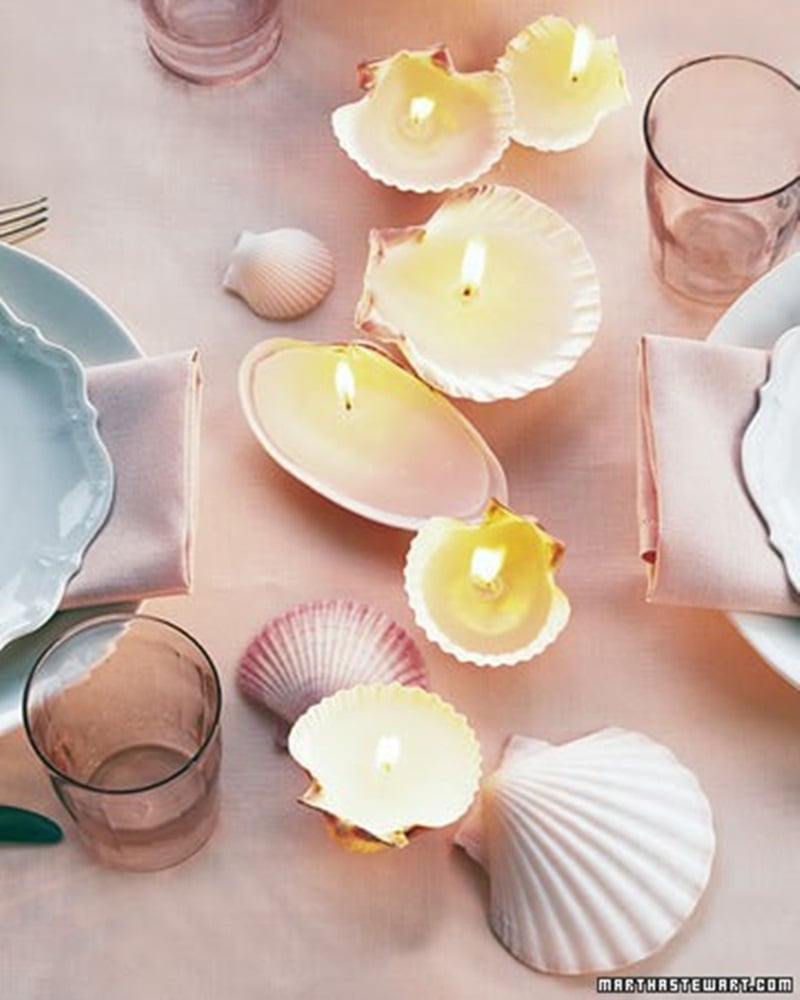 12.  Seashell lights. In a summer night, a string of seashells add ambience to your garden. Instruction from here.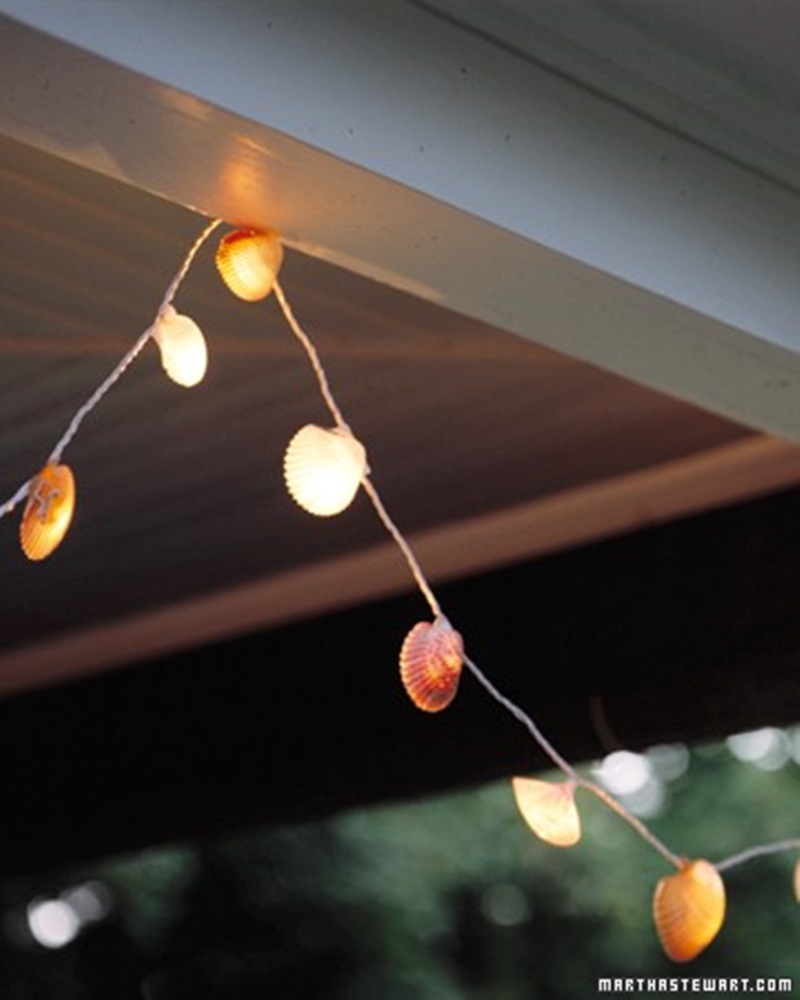 13. Seashell planter.  Instruction from here.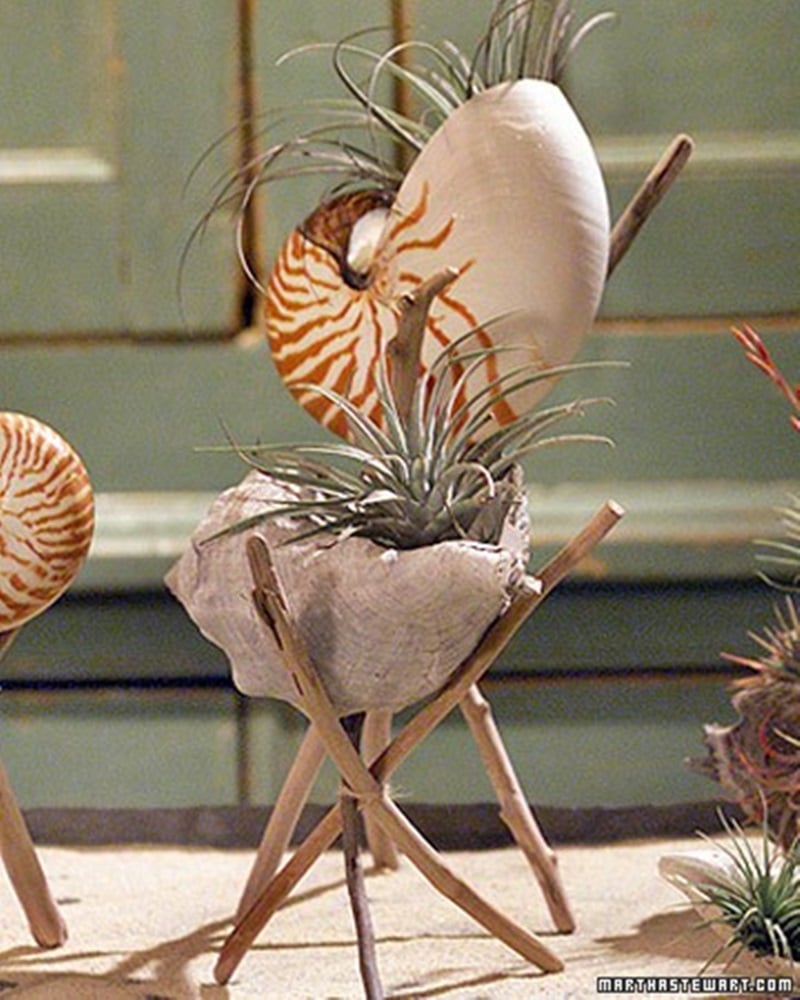 14. Seashell flower pendant.  Create this pretty pendant for summer, so fun. Video tutorial from here.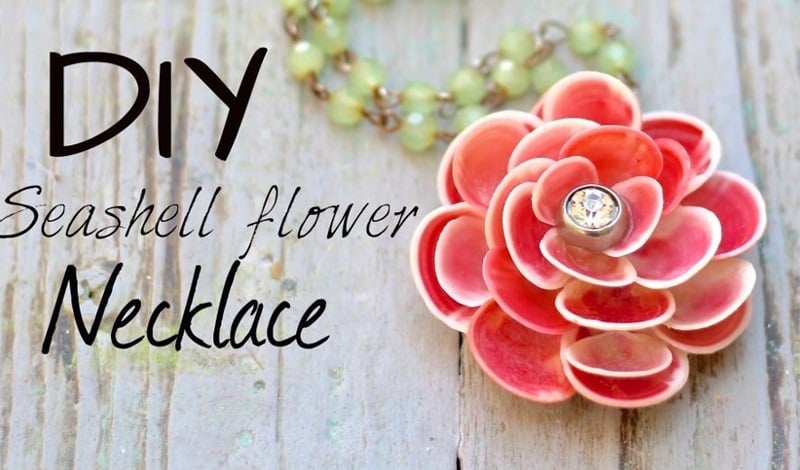 15. Seashell crafts flowers .  These would look great in any nautical, beach, or traditional style of home decor. Click here for more info.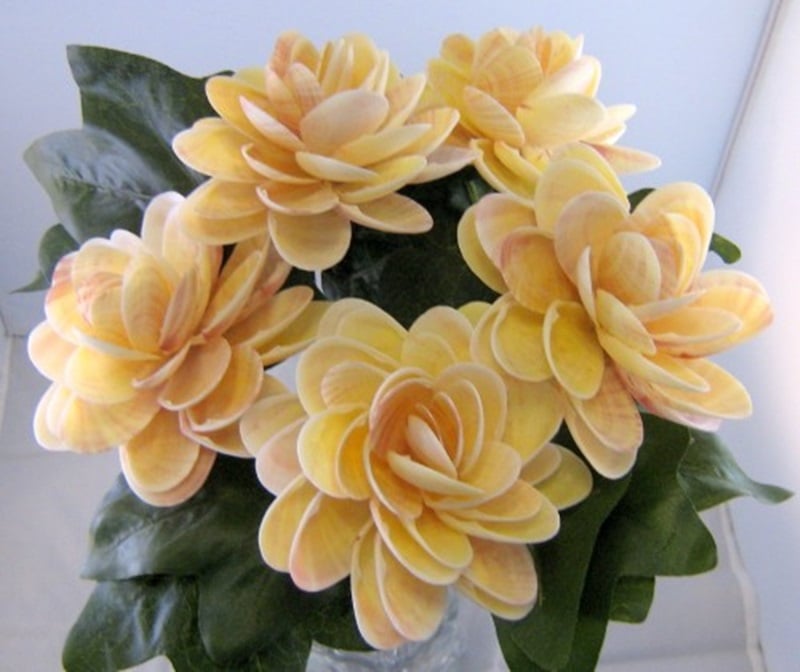 16. Seashell Peacock Craft for Kids using Playdough. Click here for tutorial