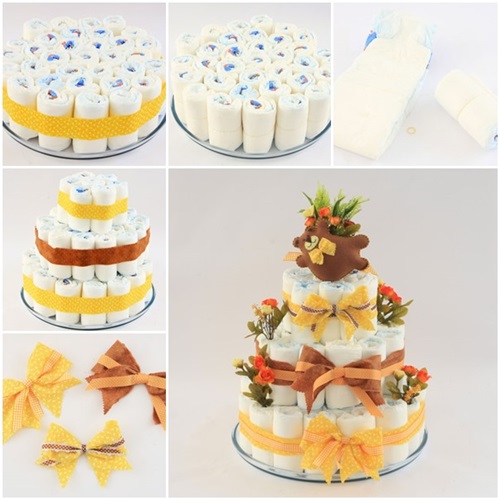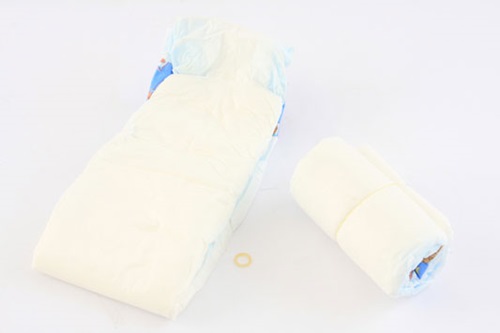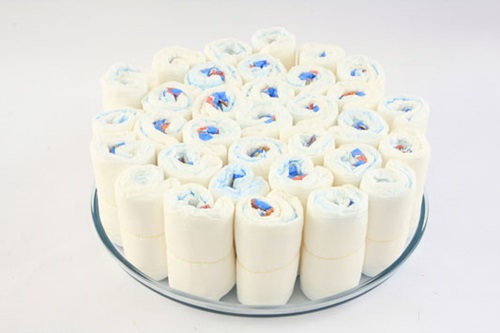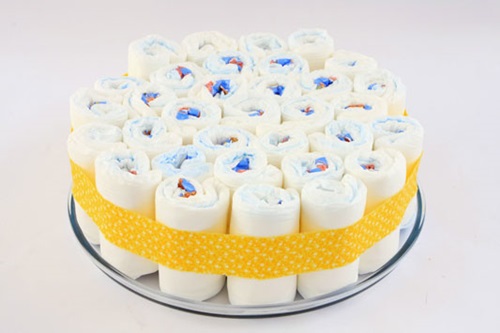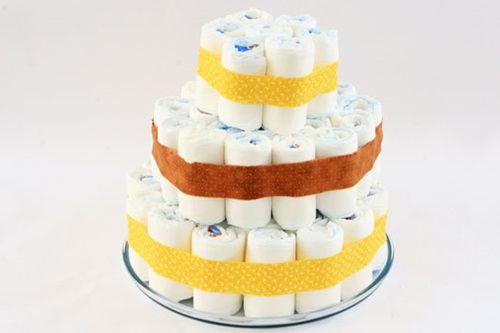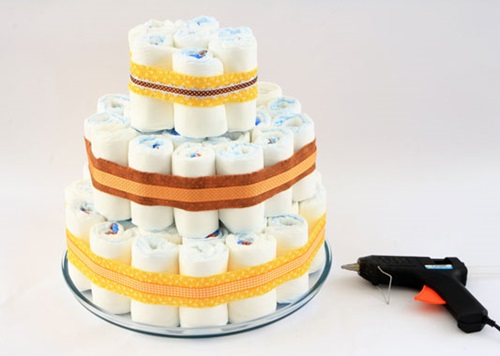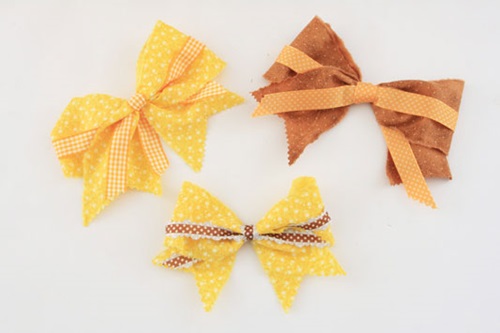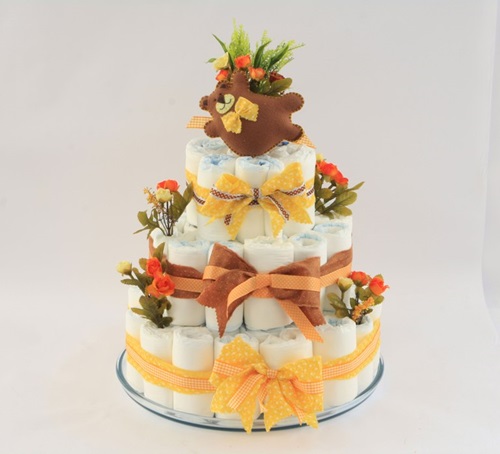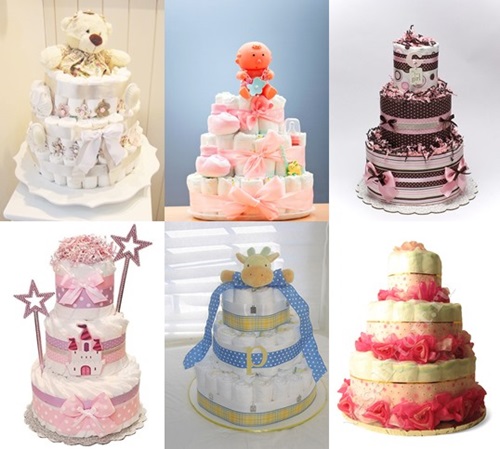 These days baby showers are becoming more and more popular. if you do get invited, what present you are going to take? Diaper cakes are a brilliant idea when it comes to making homemade gifts because they are both practical and great looking.
What You'll Need:
Diapers – around 64 of them works well
Rubber bands – you'll need 64 of these too
Ribbon – around 1″ wide, preferably different colours
Scissors
Cake tray
Hot glue
Bows
Any other decorations you want to add
Steps:
Roll up each of the diapers and secure with a rubber band.
Start to form the first layer of your cake by placing diapers upright on your cake tray, and secured with ribbon.
Repeat this for every layer of cake you want to make. Each layer should have a decreased number of diapers in it, then secured with ribbon before moving onto create the next layer.
Decorate your diaper cake.
Source from here