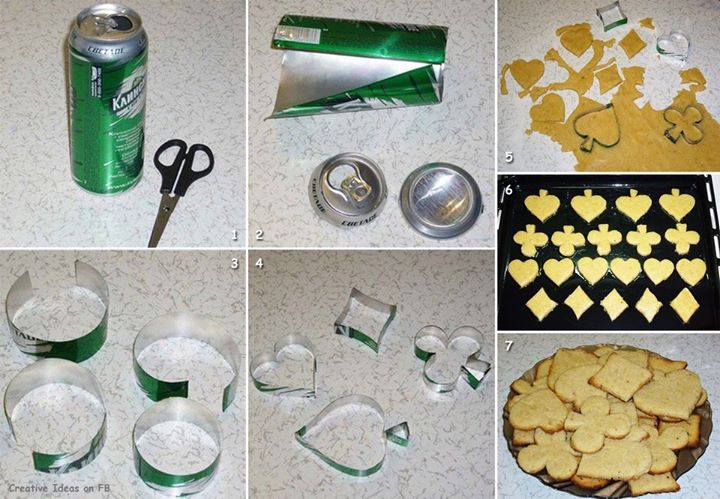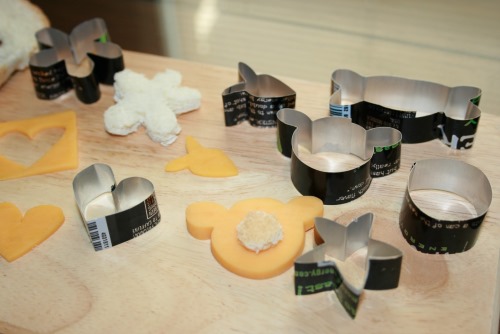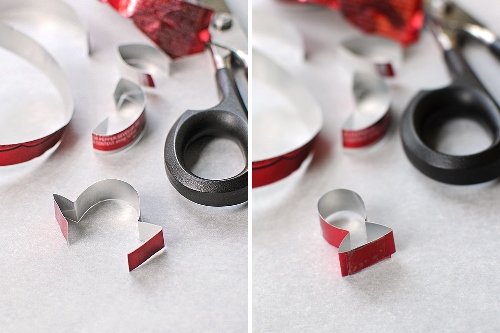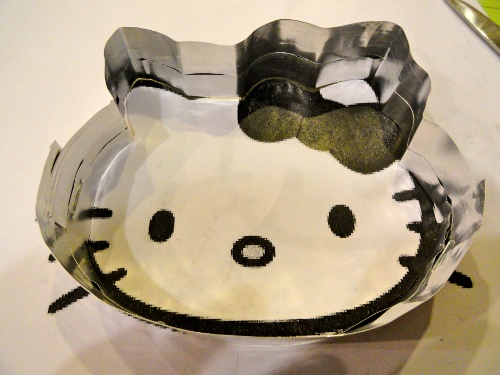 You want to make special cookies and need a cookies cutter to do it, but you can't find the shape you are looking for. Or you just don't want to buy one, as expensive as they are, especially if it only to be used one time.  I think that using a soda can can be good for you to make a cookies cutter.
What needed:
A clean soda can
Scissors
Adhesive tape, duct tape or glue
Work gloves
Sanding paper
Pliers
Paper and pen
Cardboard
How to do:
Clean the emptied soda can.
Carefully cut the top and bottom off. Wearing protective gloves is highly advisable, since aluminum edges can cause serious cuts.
cut stripes out of the soda can.
Smoothing these stripes with sanding paper.
Print or draw your shapes onto some paper.
Cut out these shapes with cardboard.
Use these cardboard shapes to by "wrapping" your metal strip around it, in order to take on the shape of the object.
finish the bending part, glue the two ends together (food grade if you want).