Babies need a lot of attention when they first enter this world. The crochet fish rattle is a tiny playfish for small hands. You can make a rattle toy for entertainment with this Soft Fish Rattle Toy Free Crochet Pattern. Stuff firmly as you go and make sure to distribute the filling evenly inside the tube. This rattle is crocheted in such a way that all the fish parts (except the eyes) are crocheted directly onto the fish body. This means almost no sewing. This colorful rattle is perfect for a baby shower. Thanks Anne Bank Nielsen sharing this free pattern. The link for the free pattern is provided below photo. Happy crocheting.
For more ideas on Toy Crochet Patterns, take a look at my Toy Crochet Patterns Pinterest Board.
You might also like Fish Scrubbie Washcloths Free Crochet Pattern.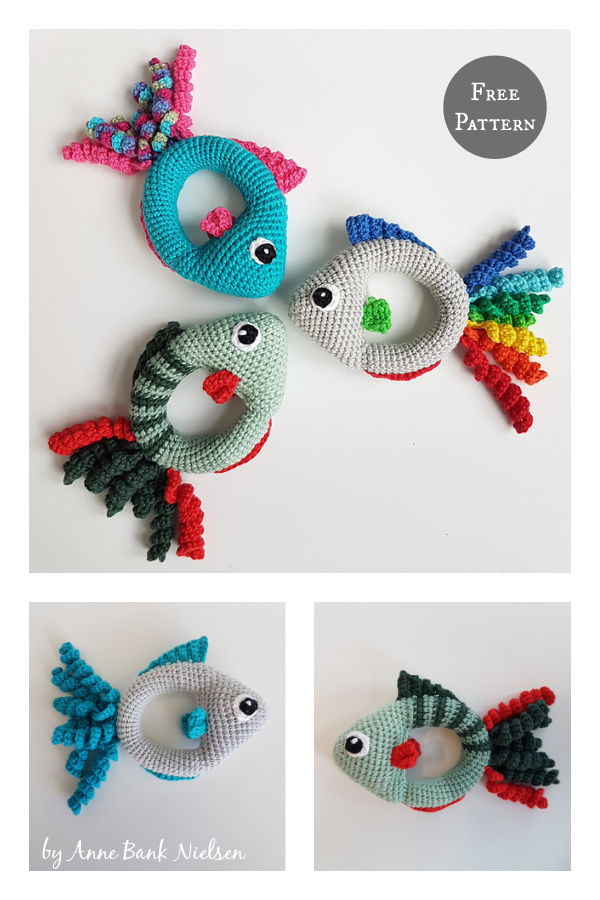 Click below link for free pattern…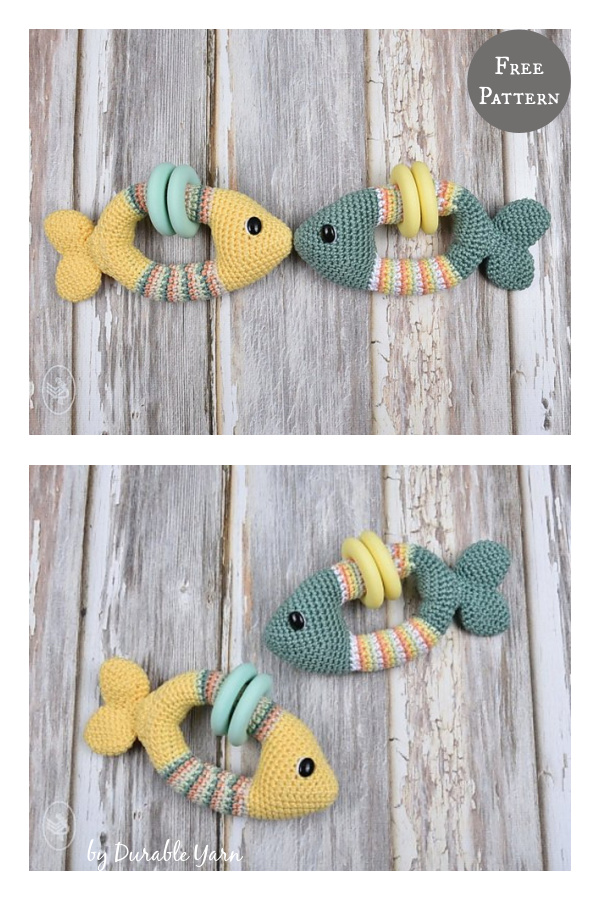 Click below link for free pattern…