This cozy is a cool way to decorate a mason jar, which can hold a tea light, drinks, food, flowers, utensils, pens, scissors, buttons, yarn scraps or anything you wish. A cozy is a great way to "wrap" your gift – just add a tag and a bow and you're done! The cozy will protect furniture from scratches and makes a nice barrier from hot or cold contents. When a tea light or candle is placed in the jar, the cozy's open stitching creates a nice luminary effect. Add a little pretty crochet to a plain jar and make something nice! The crochet cozy is easy to make with Mason Jar Cover Free Crochet Patterns. Thanks Below designers for sharing these free crochet patterns. The link for the pattern is provided below photo. Happy crocheting and enjoy!
You may also like Fish Amigurumi Free Patterns in a Jar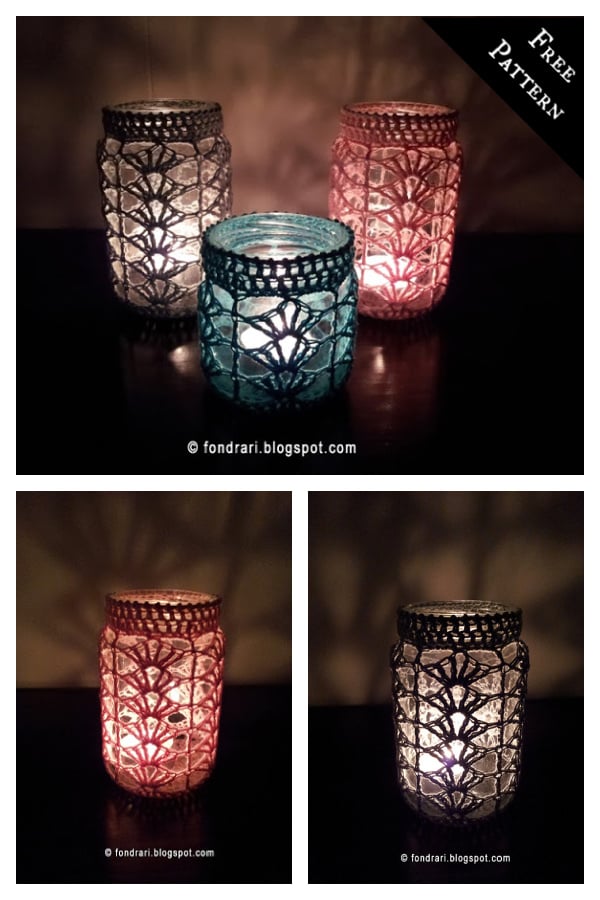 Click below link for free pattern..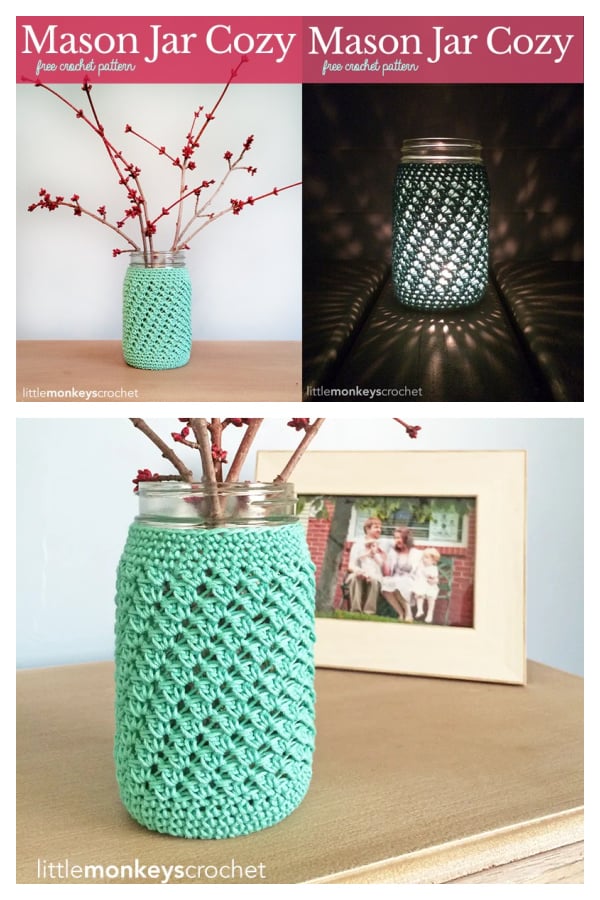 If you need easy-to-read PDF pattern, you can buy from here. It costs around $1.99. Click below link for web version free pattern…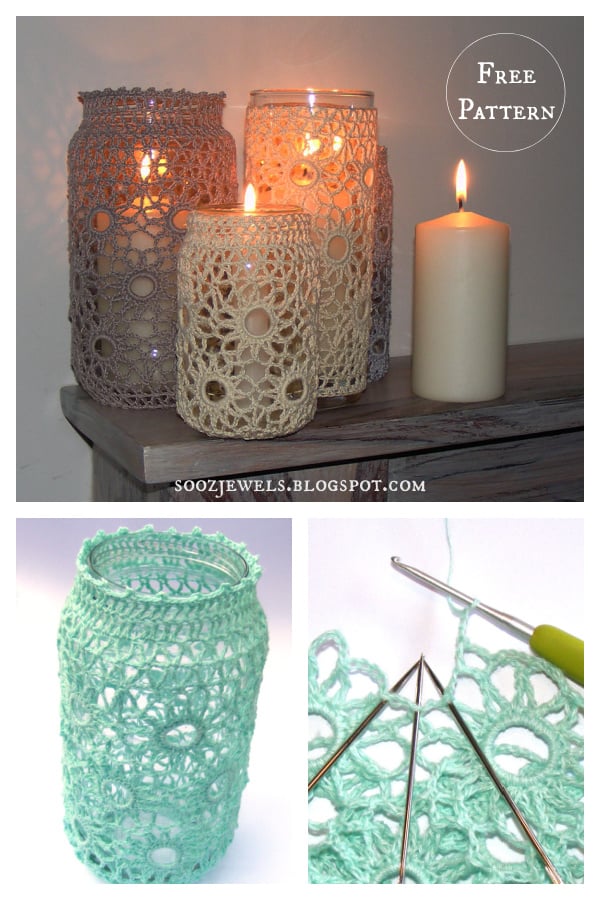 Click below link for web version free pattern…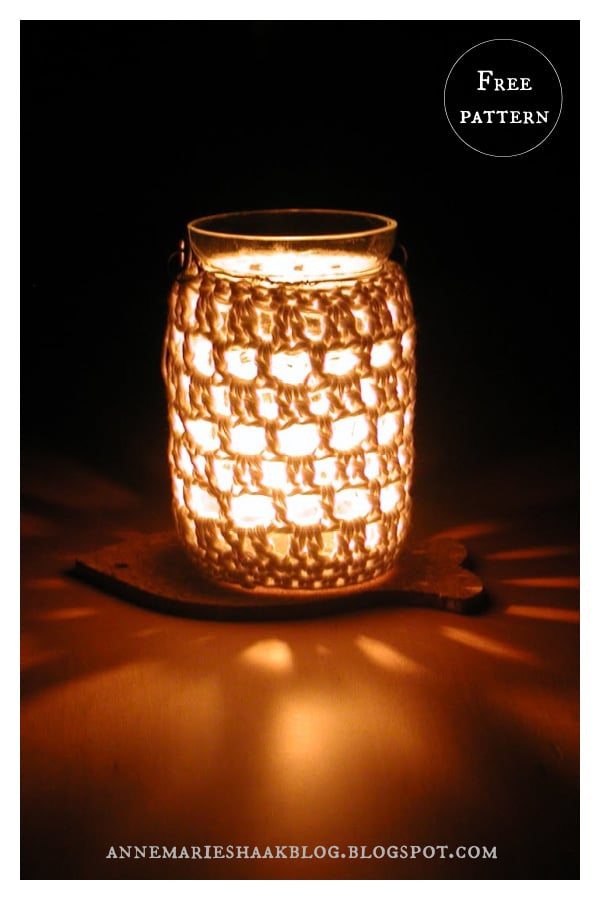 Click below link for web version free pattern…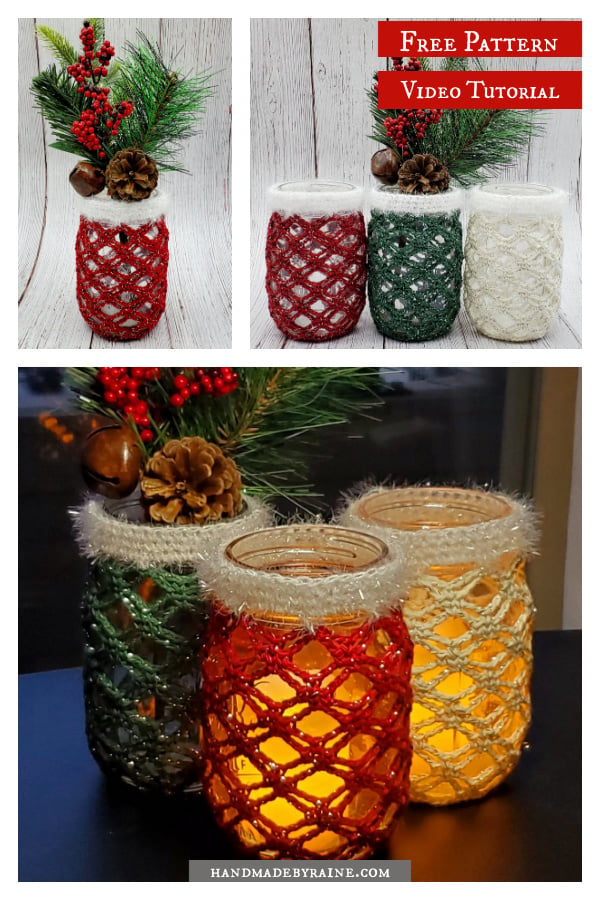 If you need easy-to-read PDF pattern, you can buy from here. It costs around $4. Click below link for web version free pattern and video tutorial…