Granny squares are timeless and universally popular with crochet lovers. They are much fun to make and can be combined into bags, hats, clothes, blankets, and other items.
Make your own modern pullover with this easy-to-follow Joan Granny Sweater Free Crochet Pattern. This free pattern has four sizes available and is a great yarn-buster project.
The sweater is a great piece for spring and fall. Now grab your favorite colors and get to making your next boho piece. If you are a beginner, there is also a tutorial for more efficiency and an easier crocheting experience. Thanks TL Yarn Crafts for sharing this free pattern. The link for the free pattern is provided below the photo. Happy crocheting and enjoy!
You might also like 8 Granny Square Bucket Hat Crochet Patterns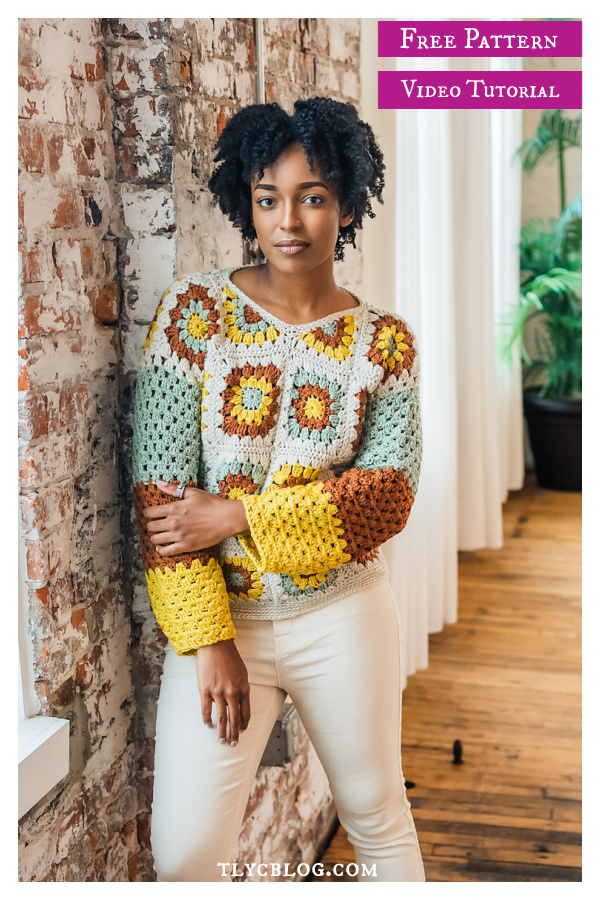 Check out below link for free pattern and video tutorial…