A hooded sleep sack is sure to keep your little one snuggly and warm. They are popular as photo props for newborn babies too. This would be such an amazing shower gift. The Hooded Sleep Sack Free Crochet Pattern is a great on the go project and perfect for beginners. It is unique and one of a kind and so much fun. You can make it any length you choose. Thanks Lisa Wears and Bag-O-Day Crochet for sharing the wonderful free crochet pattern and video tutorial. The links for the free pattern and video tutorial are provided below photos. Happy crocheting.
For more ideas on Baby Stuff Crochet Patterns, take a look at my Baby Stuff Pinterest Board.
You might also like Crochet Double Scoop Snuggle Sack Free Pattern.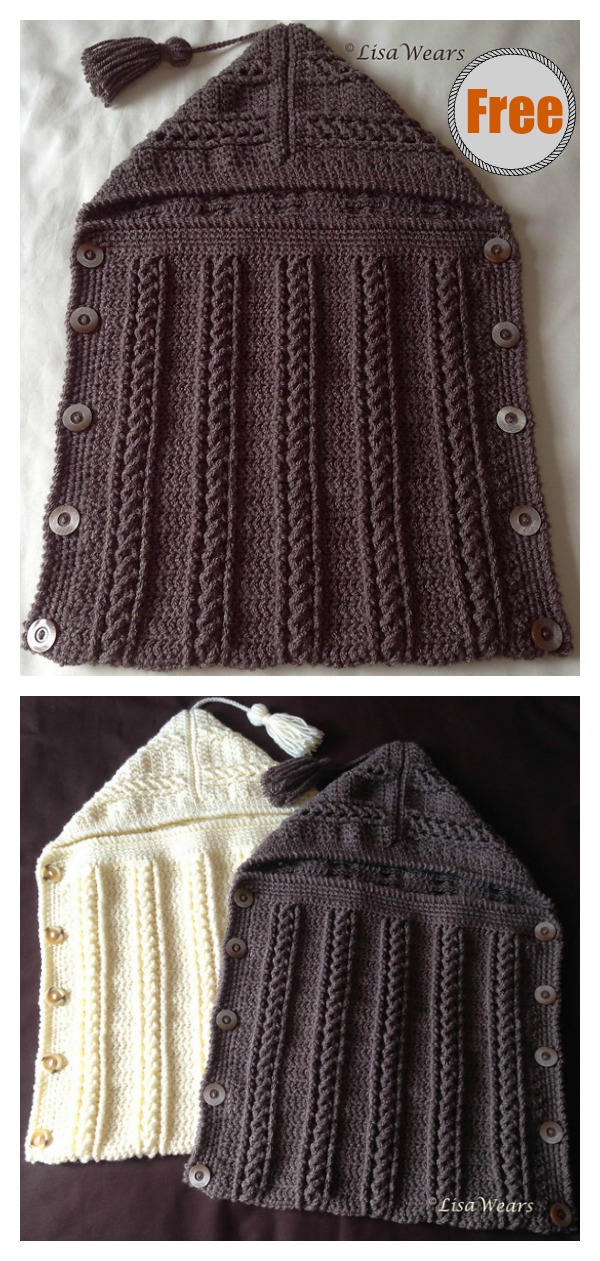 Click below link for free pattern…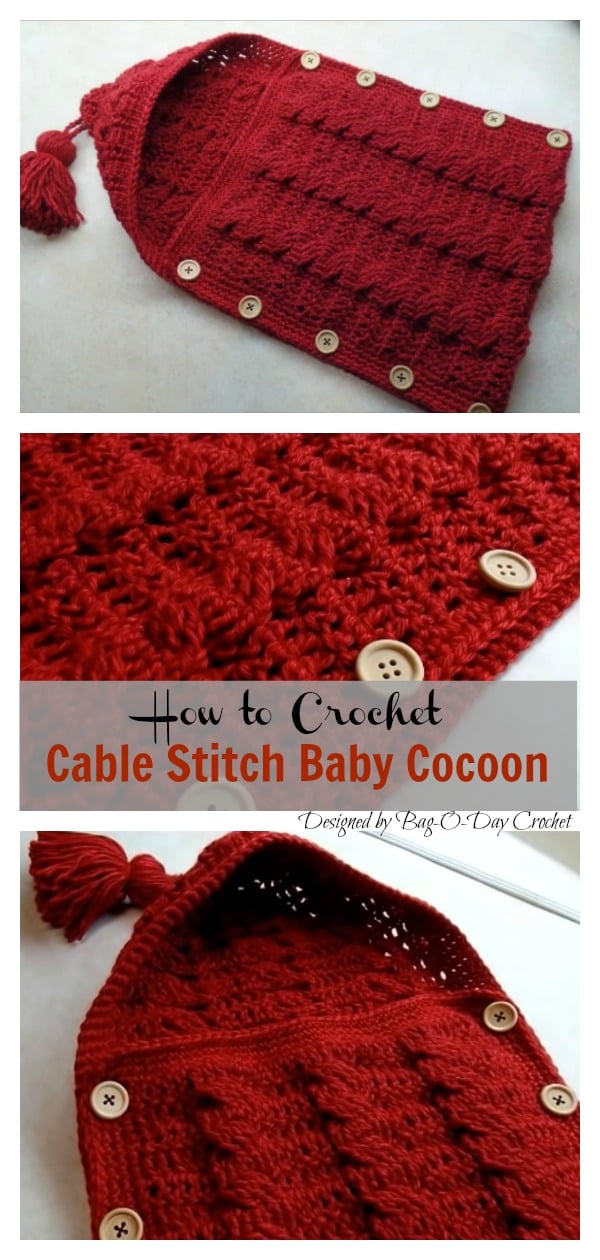 Click below link for video tutorial…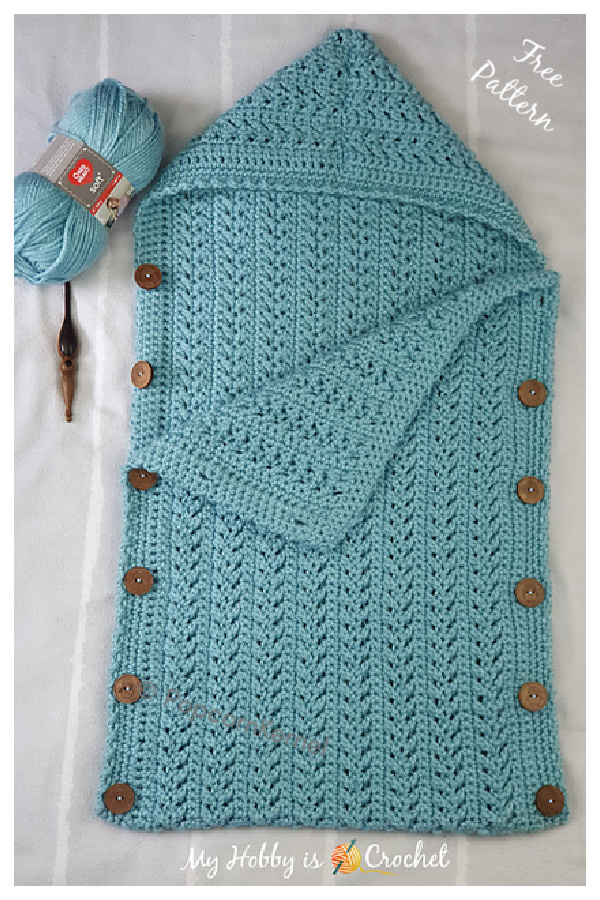 Click below link for free pattern…