The Fancy Market Bag Free Crochet Pattern has a pretty lace design flanked by a sturdy base and top border. The pattern includes some photos for critical steps. There is also a video to guide you through, so it should be easy to follow. It is roomy enough to hold a wide variety of items, so it's perfect as a market bag, beach bag or every day tote. I like the first one of the handles, which are made of a braided crochet cord. Certainly you could add any type of handles you like. Thanks below designers for sharing these free crochet patterns. The link for the free pattern is provided below photo. Happy crocheting.
For more ideas on Bag Crochet Patterns, take a look at my Bag Pinterest Board.
You might also like French Market Mesh Bag Free Crochet Pattern.
Click below link for free pattern…

Click below link for free pattern…
If you need easy-to-read PDF pattern, you can buy from here. It costs around $4.99. Check out below link for web version free pattern……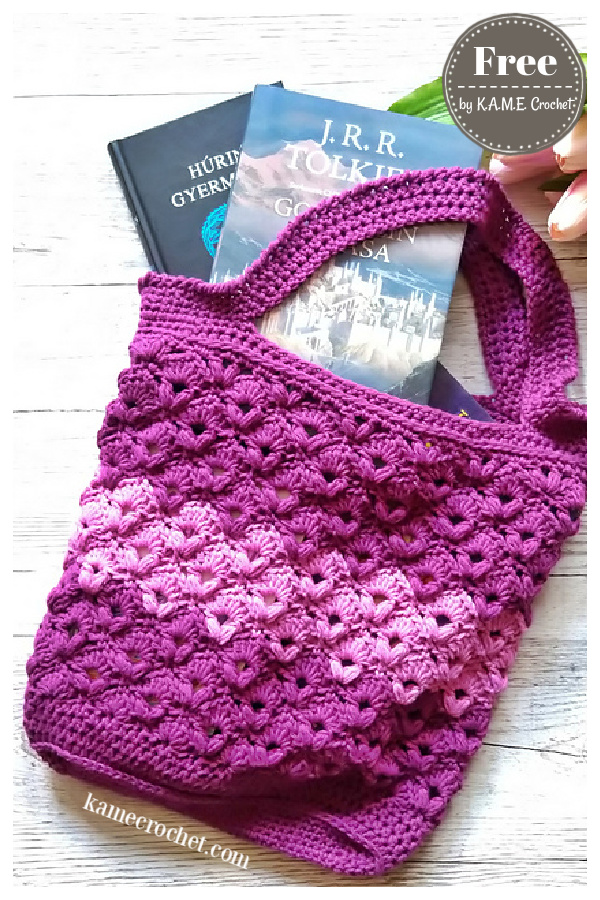 Click below link for free pattern…