Wanna teach your little baby about the weather? This Crochet Rainbow Mobile is the perfect tool for you to show him/her how the rainbow is created? Look at the happy sun and the rain drops. You can also see the rain drop in different moods : happy and sad. Moreover, snowflakes will fall from cloud during cold weather.
This bright and sunny mobile will cheer up any room. You can hang it over a baby's crib or on the wall of your child's room for the perfect nursery accessory, or even hang it in your craft room!
Check out the free pattern below how to crochet rainbow mobile. It's a perfect project to do while waiting for baby to come.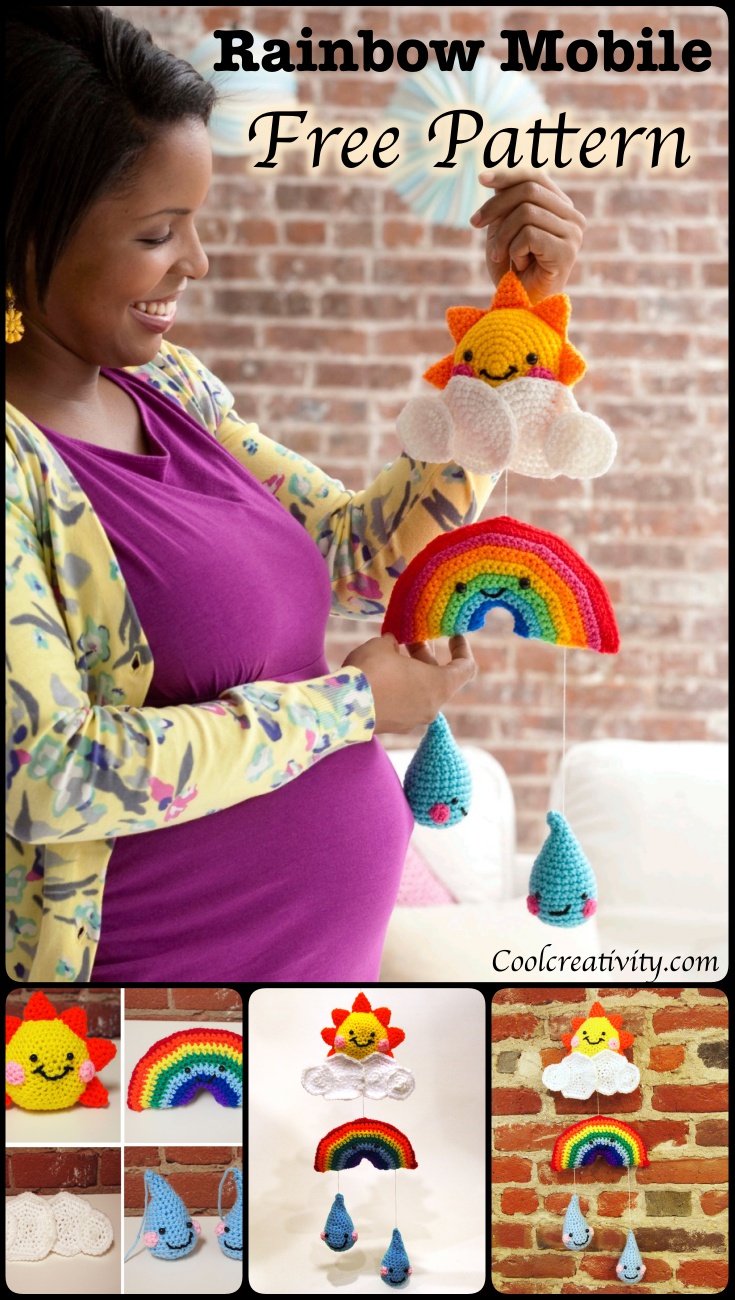 Click below link for free Pattern…