This magical creature is a symbol of wisdom, patience, secrets, mystery and observance, so why not crochet this beautiful, soft owl that will watch over and protect you, keeping watch over your family against evil forces and manifesting luck. This crochet owl lightly and elegantly hangs from the wall, inspired by classic macrame owls. They make wonderful gifts for owl-lovers or anyone, simply impress anyone with this mysterious and enchanting owl. These also make the perfect vintage, minimal, retro, and rustic decorations around your bedroom or living room. Not only can you customize these owls to your preference, but you can decorate them with whatever you desire, enjoying their peaceful company! Thanks Make It Yourself By Papari for sharing video tutorial! The link is provided below photo. Happy crocheting!
You might also like: Hedwig Owl Shawl Crochet Pattern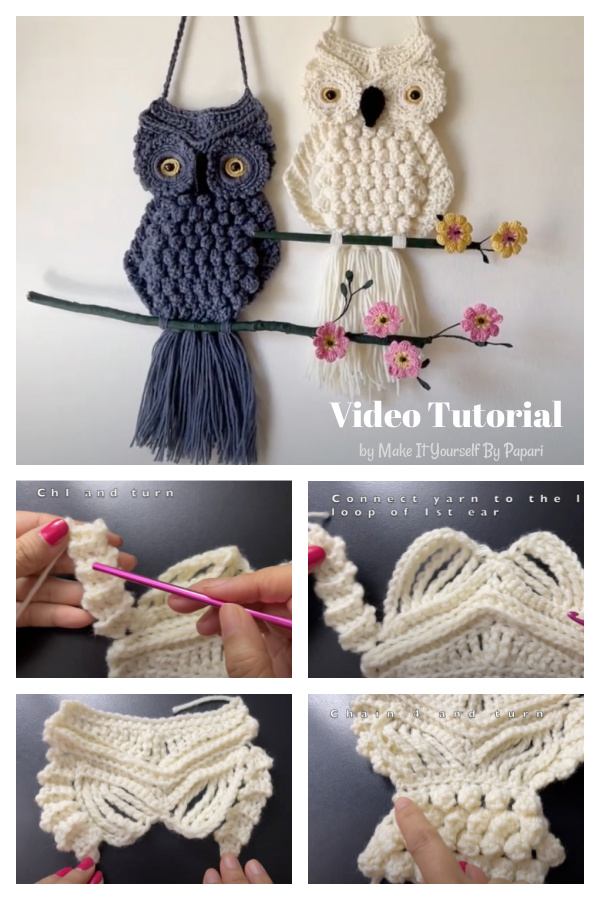 。Click below link for video tutorial…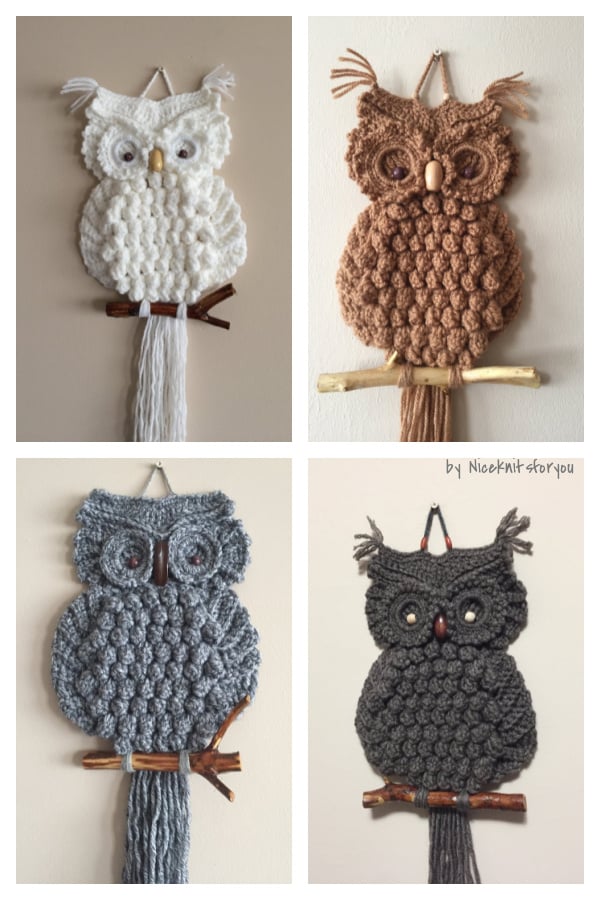 You can customize one from here.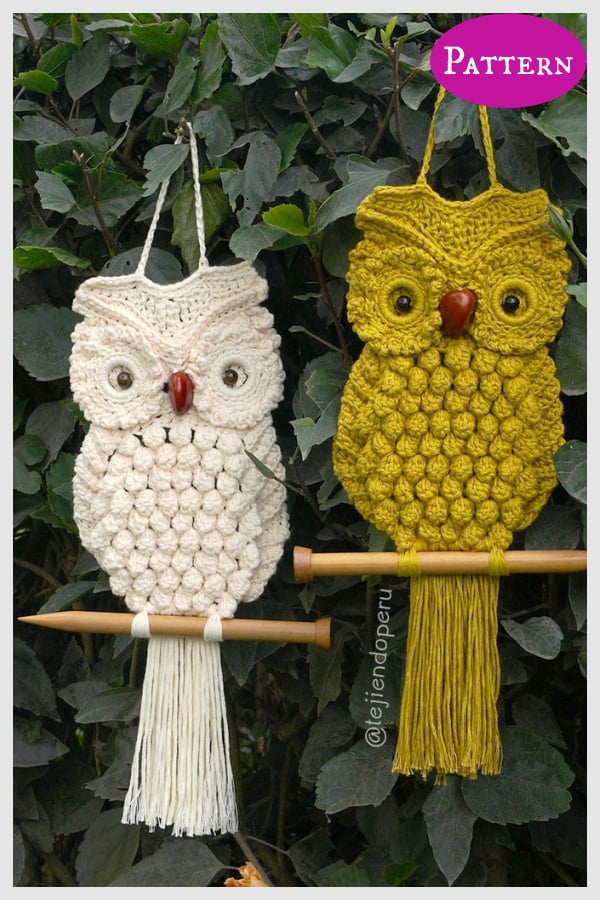 Check out below link for paid pattern…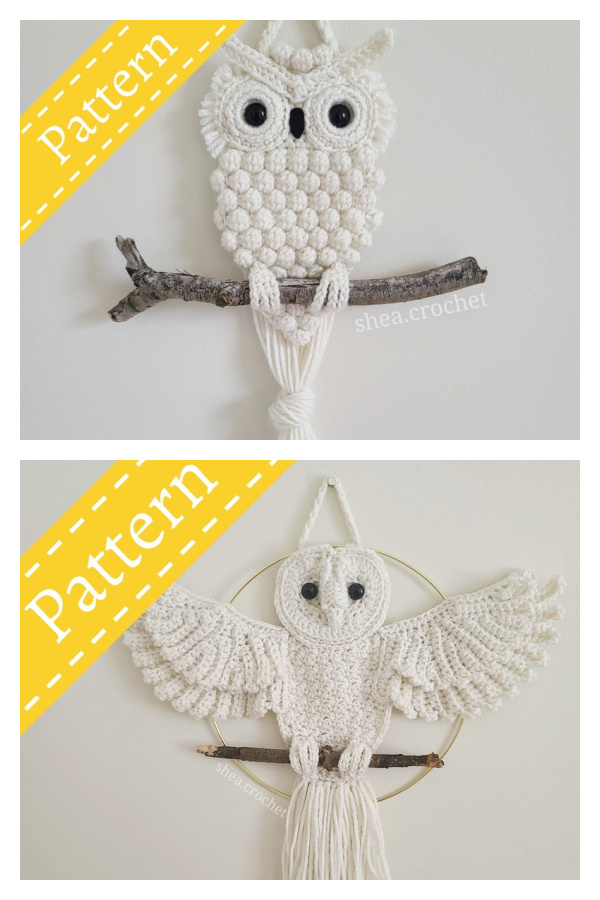 Check out below link for paid pattern…