We all love beautiful flowers at home, but they are dying fast. But if you know how to crochet or are learning how to crochet pretty rose, you can certainly create some beautiful flowers which never wither and fall. Here's a perfectly pretty project – an elegant and surprisingly simple Crochet Hydrangea Flower you might like to try your hand at this weekend. You can crochet these beautiful flower for your room decoration or for gift to your close people.
These lovely hydrangeas is the way in which each individual flower is so simple and delicate, yet when combined together with others produces and absolutely outstanding result. Hope you will enjoy and good luck.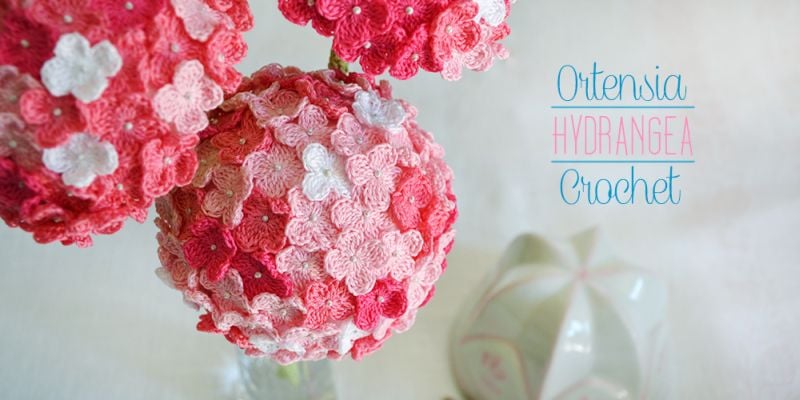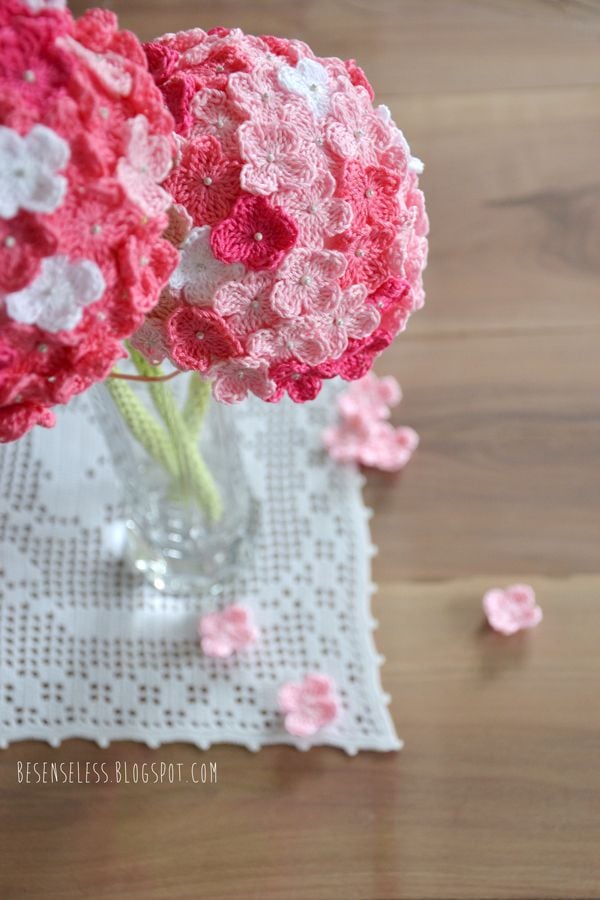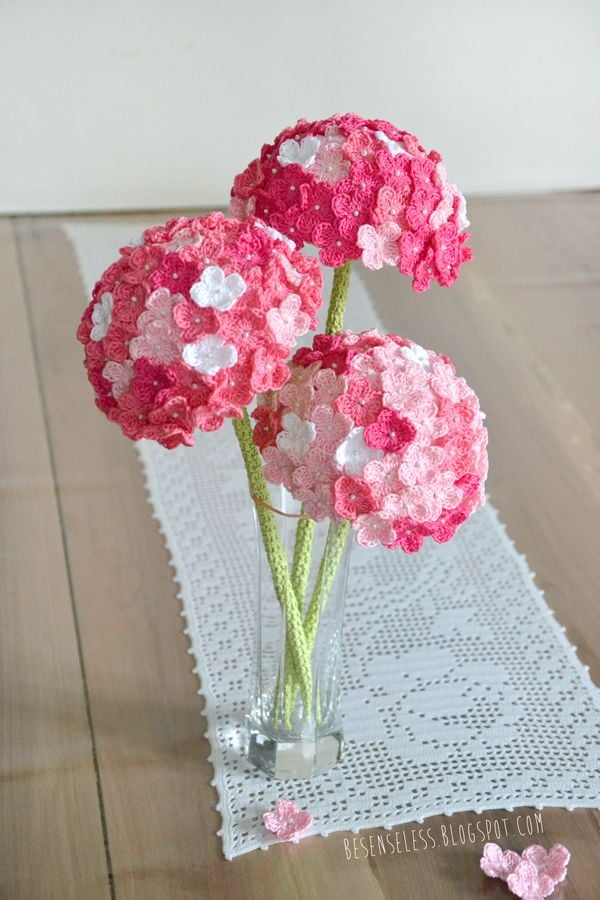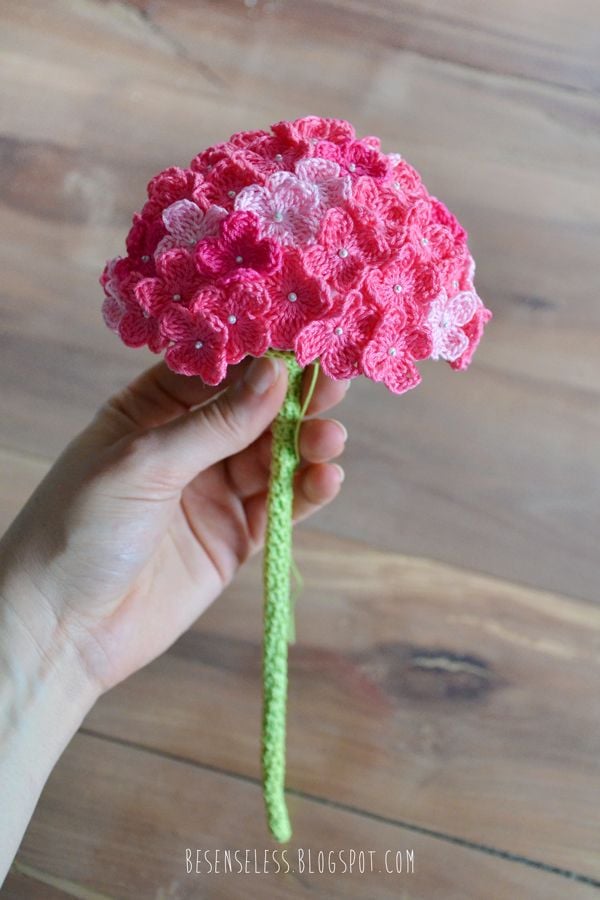 This pattern is extremely easy.
Ch 5, join with a slip stitch to make a ring.
*Ch 3, 2 tr in ring, ch 3, sc in ring* repeat from * three  times. Fasten off.

You may also like: