Are your hooks are all over the place? If your answer is yes, you'll love this ingenious Crochet Hook Case Free Crochet Pattern. It is a really nice, durable and super useful case.
The first pattern is designed with 10 pockets for the hooks and two closure options, zipper or button. The second pattern fit even more hooks and all the other little supplies. It also comes with a 17-minute video tutorial, which should help you make it. Enjoy and good luck with working time. Thanks below designers for sharing free crochet patterns. The link for the pattern is provided below photo. Happy crocheting!
You might also like Star Wars Phone Case Crochet Patterns.
Click below link for free pattern…
Click below link for free pattern…
Click below link for free pattern…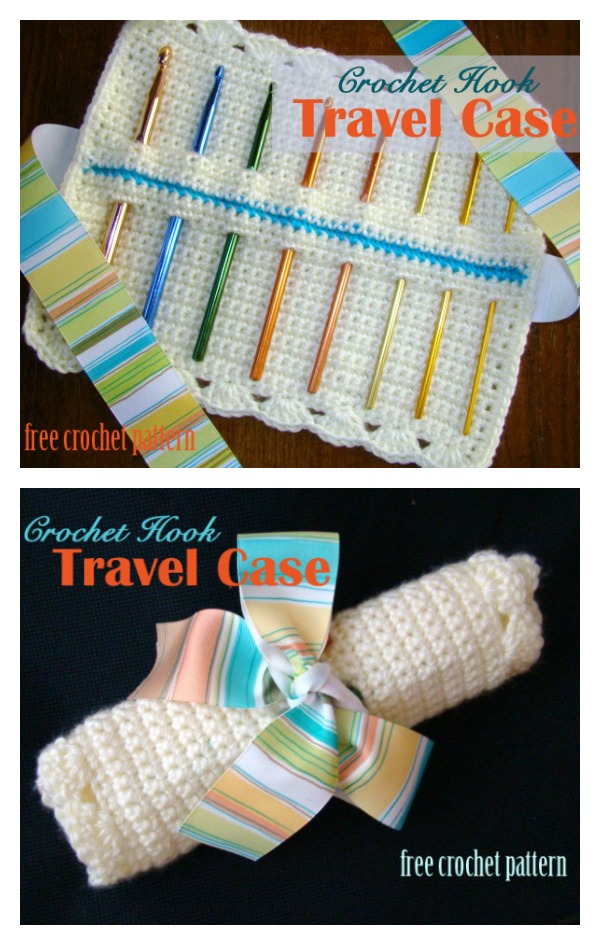 Click below link for free pattern…
Click below link for free pattern and video tutorial…