If you want to make baby shoes, crochet would be a good choice since the materials used for crochet make them feel cozy. These cute Crochet Hello Kitty Booties would be nice handmade gifts for your baby or baby showers. Making baby gifts with your own hands is the sweetest way to show your love and welcome those new little ones to the world! It will also bring the feeling of happiness to you. Who can resist the sweet little baby feet in these cute crochet baby booties?  Enjoy the process of crocheting and share happiness with people who you love.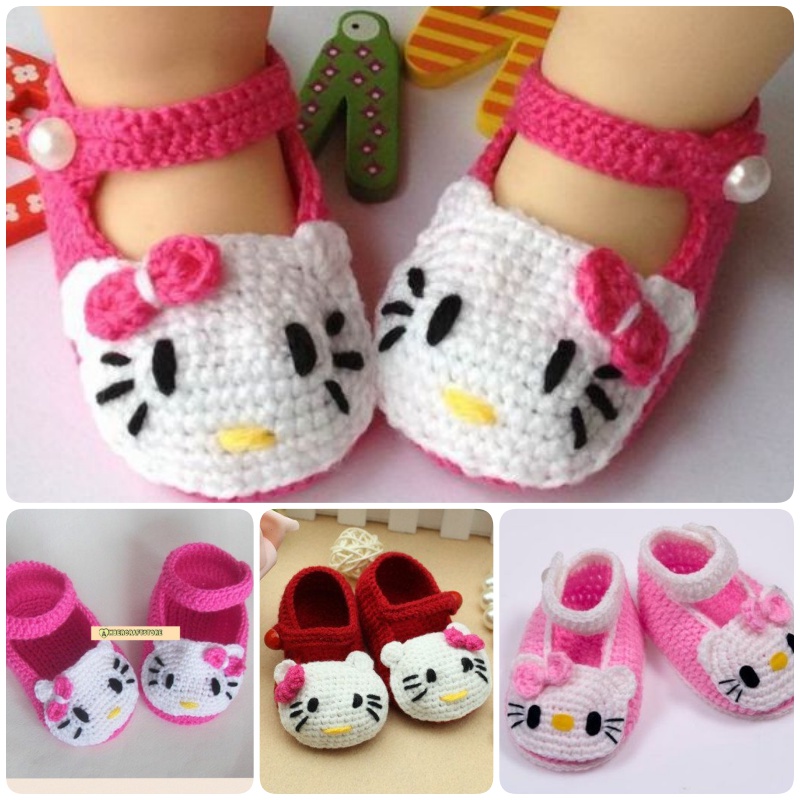 Kitty Baby Booties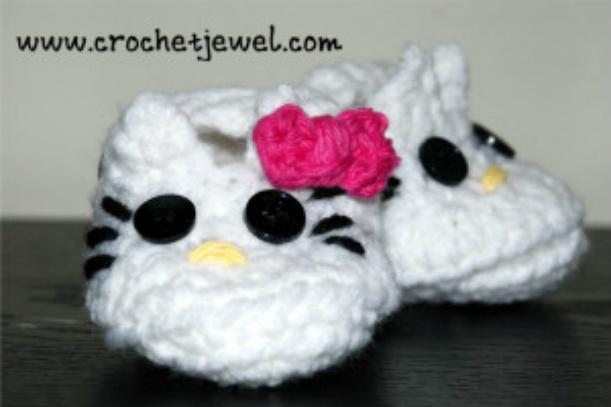 Kitty Booties
Hello Kitty Baby Booties (newborn – 12 months)
Paid pattern via Ravelry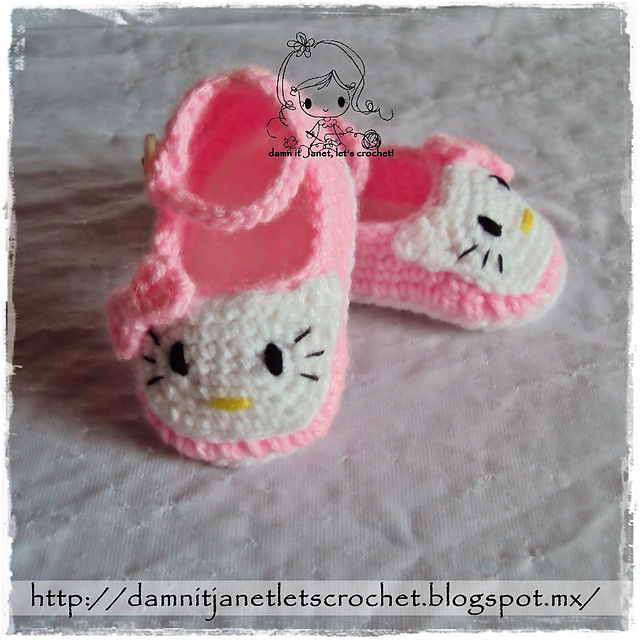 If you watch the video step by step, you will see what to do, but you have to carefully watch before you crochet along. It's worth it though. Once you get into it, you just follow along, Before you know it, you've completed the pattern and you have a hello kitty crochet shoes. Cute!
Crochet baby hello kitty Pink Booties shoes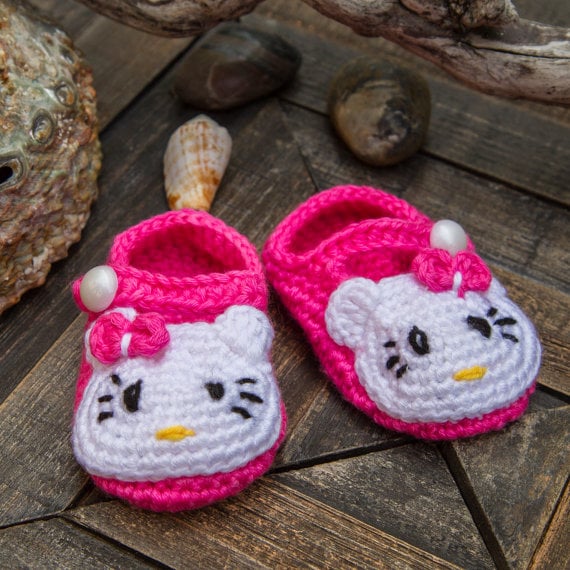 Photo via Etsy
Crochet Hello kitty booties
Photo via Etsy