Summer is just around the corner. Flip flops, aka thong sandals, are an iconic piece of summer clothing. Do you want to have crochet flip flops this year and add a little style to your wardrobe?
We have collected all these bright and colorful flip-flop patterns for you. These flip-flops are fun and easy projects to crochet using simple stitches. You can quickly make several pairs to match all of your favorite summer outfits. They are also fun projects to do with kids.
And while summer isn't here yet, it will be very soon! So now's the time to get ready and think warm thoughts. Here are 18 free crochet patterns for Flip Flop projects. All of them come with a photo tutorial so that you know exactly what you are doing at each step. Enjoy!
You may also like:  30+ Awesome Crochet Barefoot Sandals Patterns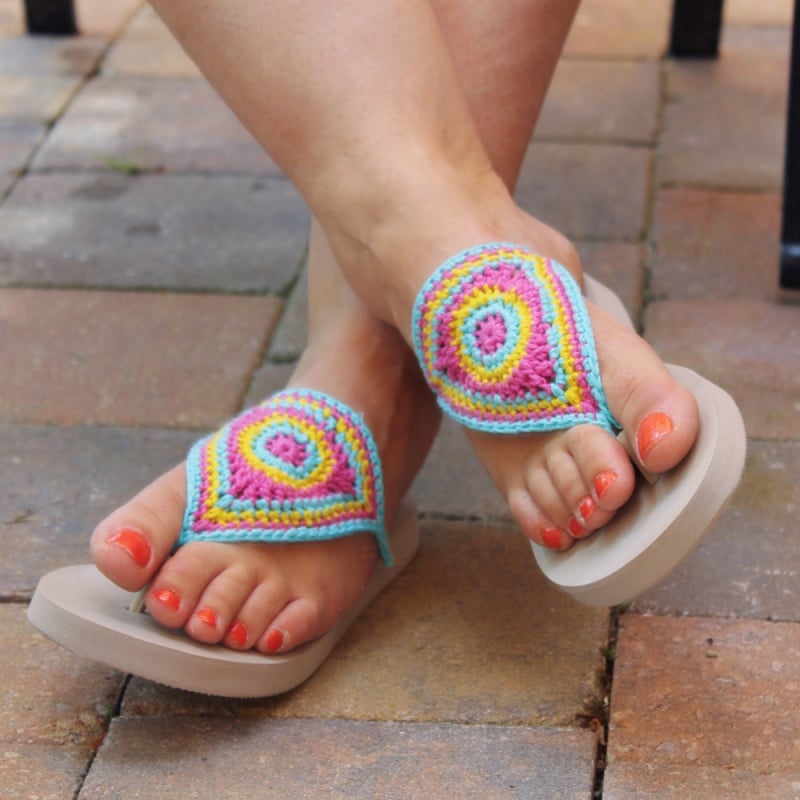 Free crochet pattern: Flip Flops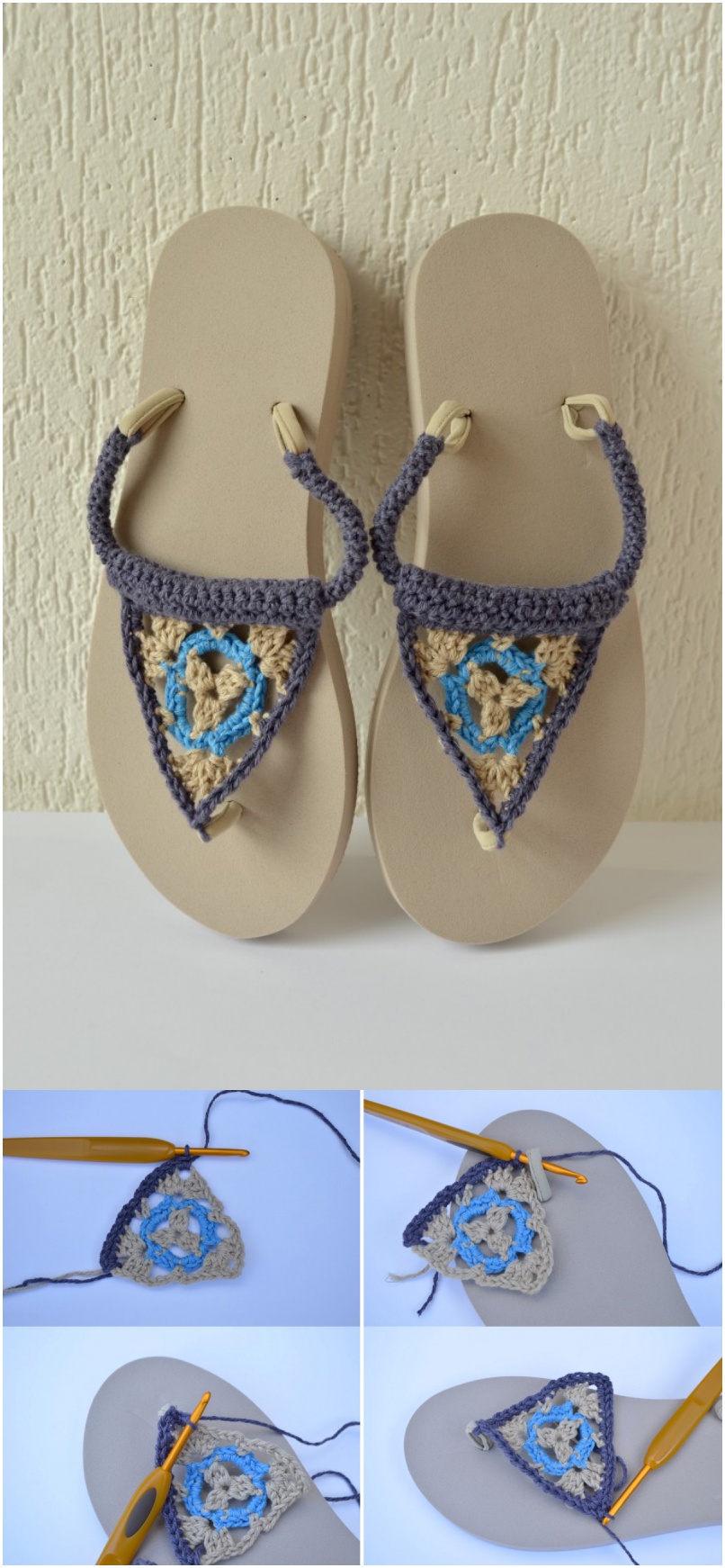 Crochet unique flip flops, free pattern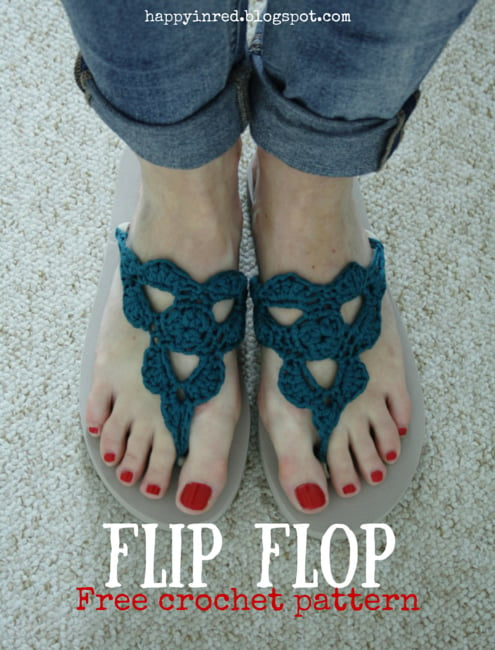 Crochet Granny Triangle Flip Flop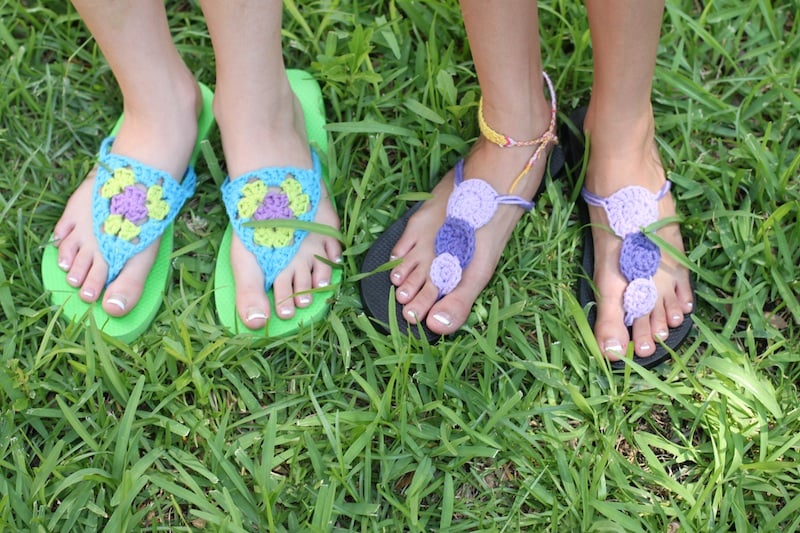 Five Free Flip-Flop Crochet Patterns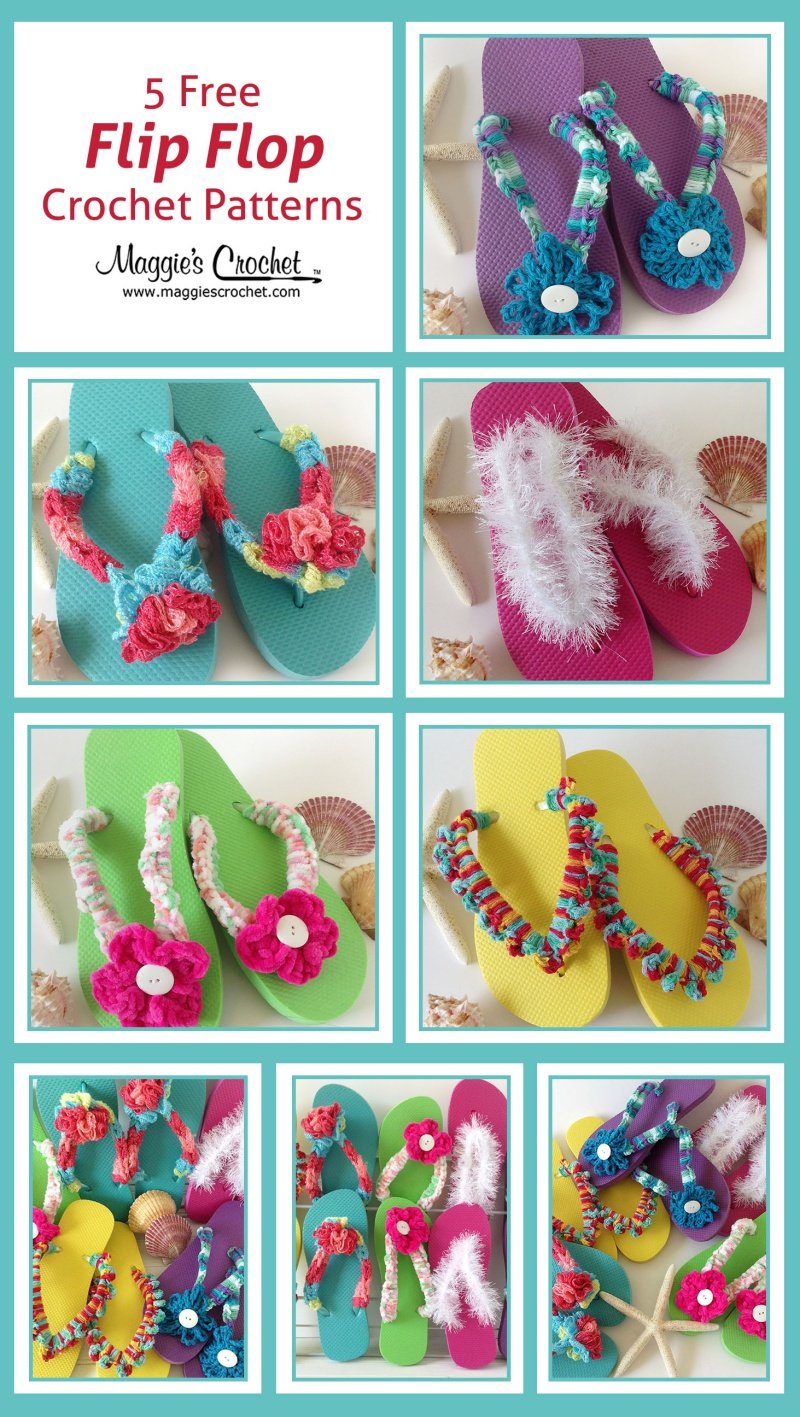 Women's Strap Flip-Flops Summer Slippers