Owls are very popular in DIY and crafts projects. In this post, we are going to introduce you how to Crochet Cute Little Owls with free pattern. They are extremely cute. You can make lots of baby owl ornaments with the free pattern. Once you've made one, you'll want to make a few dozen more because these are so quick and easy to crochet. These little creatures are great gifts to any friend or family members.
Amigurumi crochet patterns are so fun to make because they truly come alive when you give them a face. Easy crochet patterns like this one make for some cute designs. An Owl Family like the one provided can be kept all to yourself or given to someone who loves owls. Both owls are made from the same pattern, but different threads/hooks. Size 8 cotton thread and 0.75mm hook are used to make the 'big' owl and an ordinary polyester sewing thread and 0.4mm hook are used to make the tiny one.
Instructions are easy to follow if you are familiar with basic crochet techniques. Follow the crochet instructions provided in the link below to make an adorable Owl Amigurumi. Enjoy.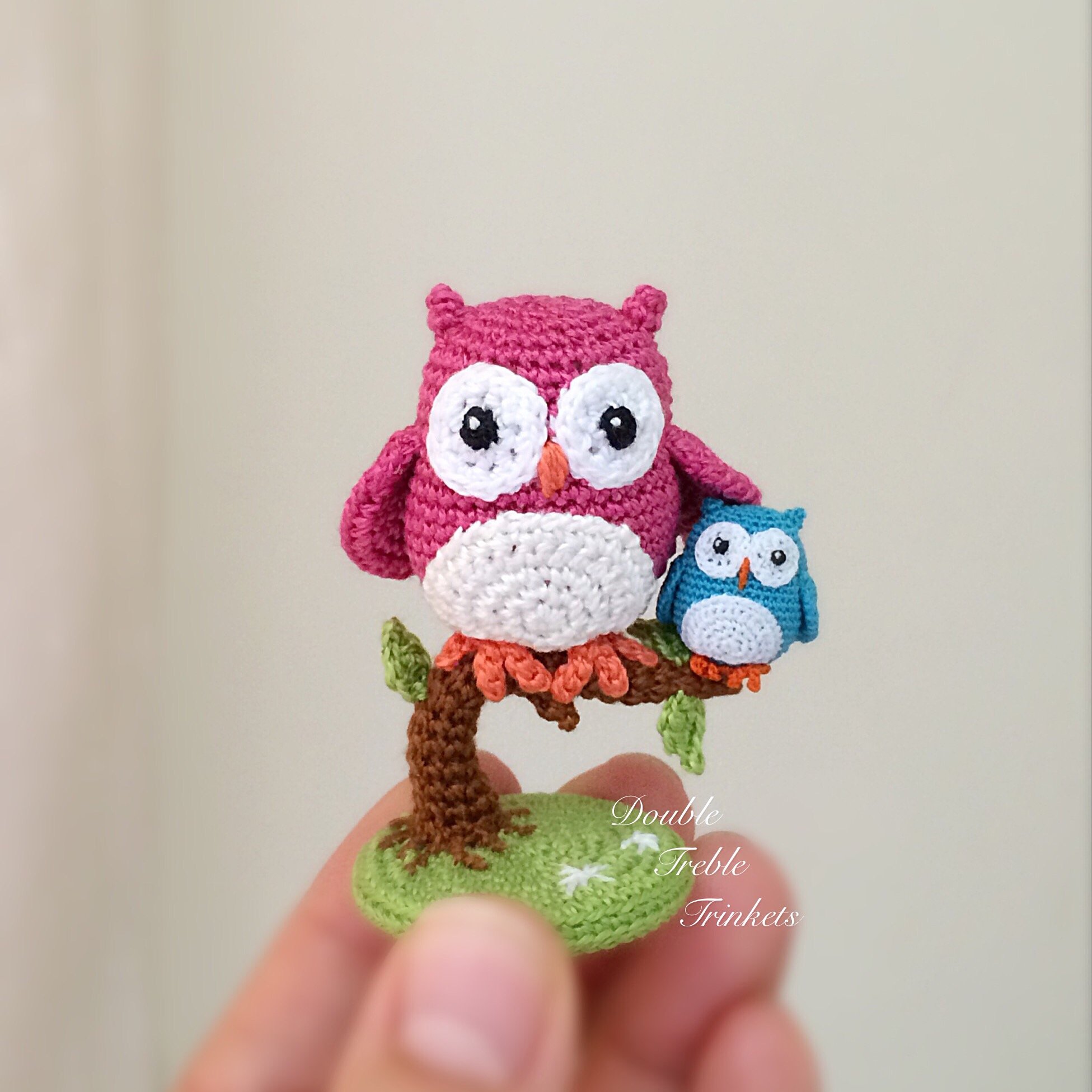 Click below link for free pattern….