Kittens are pretty much one of the cutest animal creatures on the planet. They are beautiful, friendly and lovely. For those who are into cats I have a great tutorial to share. Crochet Adorable Dumpling Kitty with Free Pattern is just adorable. Her body is crocheted with a flat base so she sits nicely wherever you place her, waiting patiently for treats. You can also pop him on to a key chain for a bag dangler.
This is a quick crocheting project that you should be able to do in an afternoon or less if you are good at crocheting. However if you are a beginner, you should probably have some experience in doing Amigurumi before you attempt this little kitten. Once finished, this crocheted Kitty should be about 4 inches tall. In metric measurements, that is just over 10 cm in height.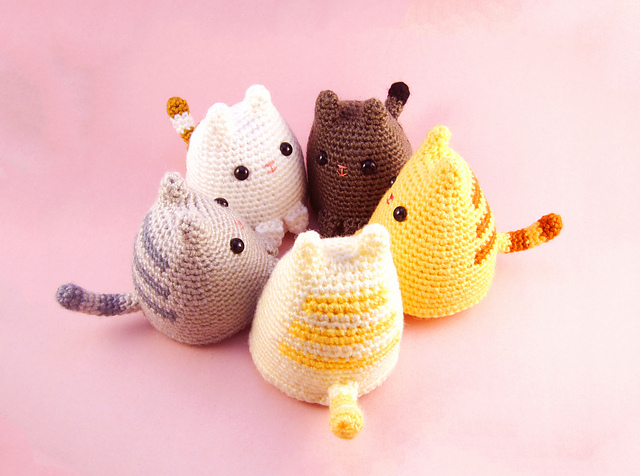 The designer behind these lovely crocheted dumpling kittens is Sarah Sloyer. She has written very detailed instructions on how to crochet the little cat. In addition, she has also included a great photo tutorial as well as a video tutorial on how to attach the ears to the kitten.  Get started to have a cute and perfect dumpling kitty as a little pocket pal.
Finished size: Approximately 4" tall when made with the indicated yarn and hook size, though your finished size may vary depending on your yarn brand and tension.
Difficulty level: Easy
 Time to finish: Approximately 3 hours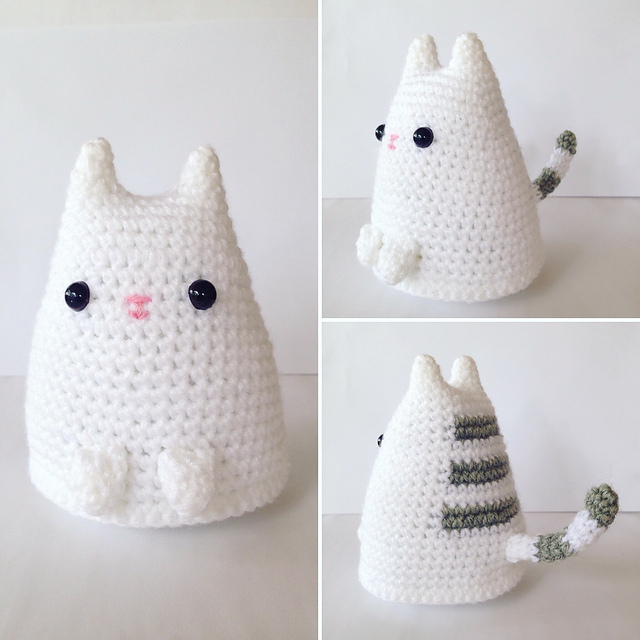 Click below link for free pattern….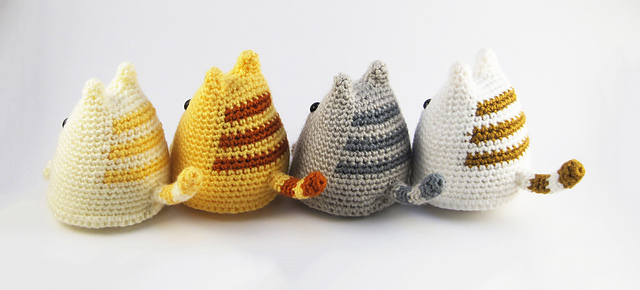 Watch this video and see how Sarah attaches the ears to her dumpling Kitty!