Are you feeling a little overwhelmed by all the clutter in your home? Before you start tossing items into the trash, why not try making some pretty crochet baskets to keep everything neatly organized? The Coiled Basket is soft and pliable, while retaining enough structure to hold heavier items, making this perfect for toys, yarn, blankets, and even laundry. This Coiled Basket Free Crochet Pattern uses timeless techniques to create a infinitely functional piece to reign in any chaos in a room. This technique can be used with nearly any yarn gauge to make rugs and baskets. Thanks Below Designers for sharing these patterns. The links for the free patterns are provided below photos. Happy crocheting.
For more ideas on Basket Crochet Patterns, take a look at my Baskets & Containers Pinterest Board.
You might also like Little Basket Free Crochet Pattern.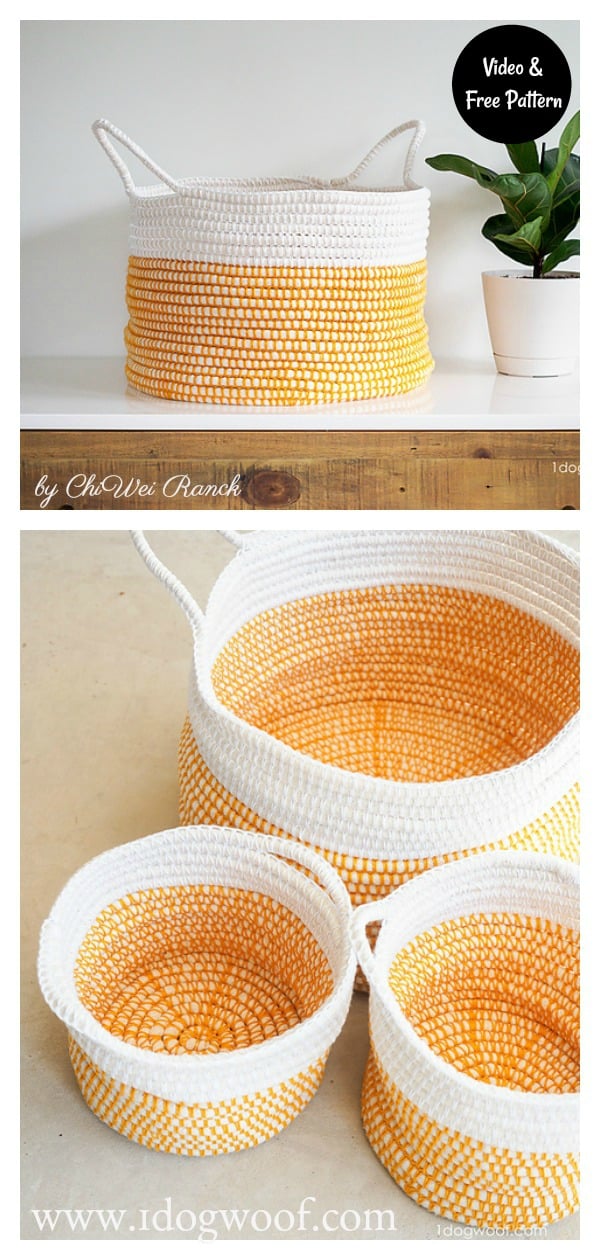 If you need easy-to-read PDF pattern, you can buy from here. It costs around $5. Click below link for Free Pattern and Video Tutorial…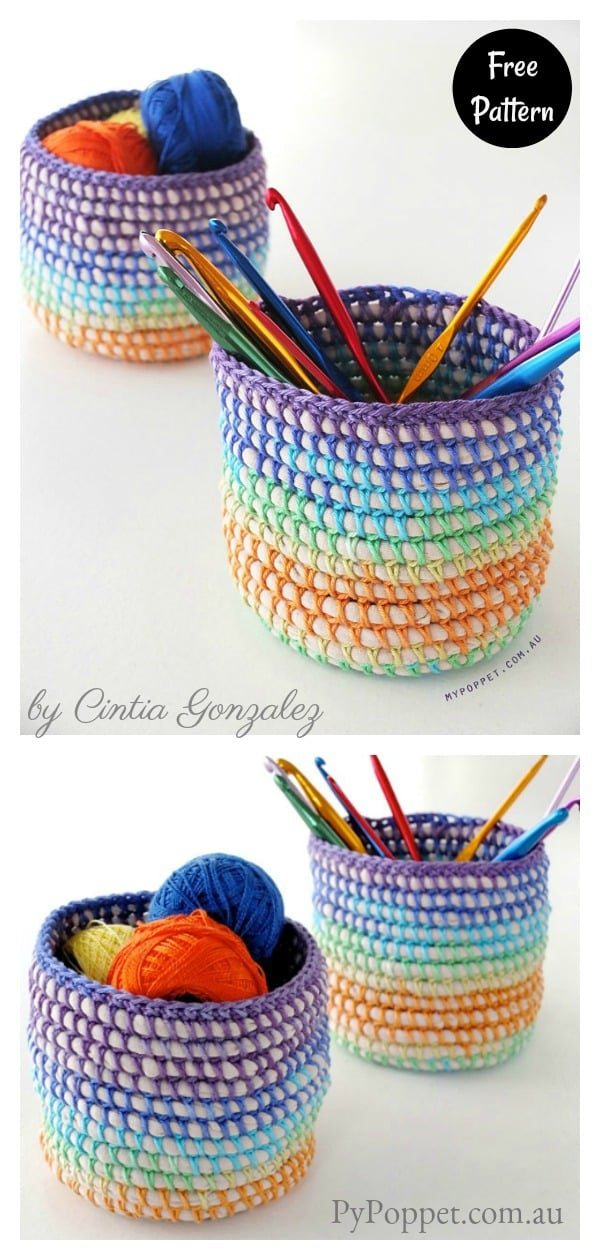 Click below link for Free Pattern…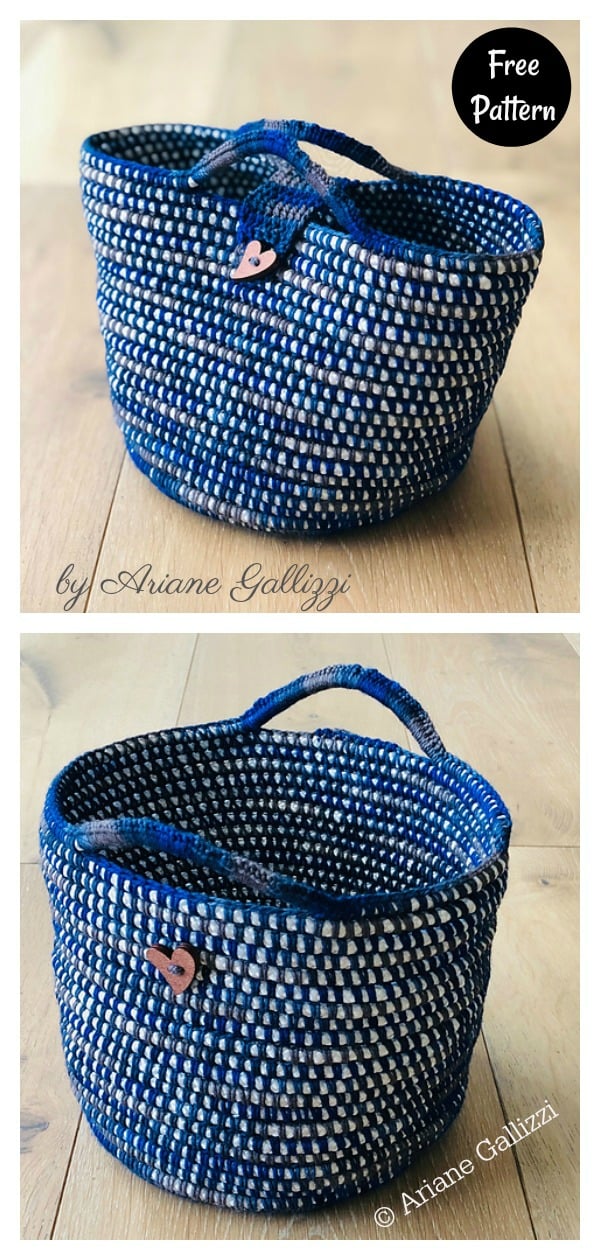 Click below link for Free Pattern…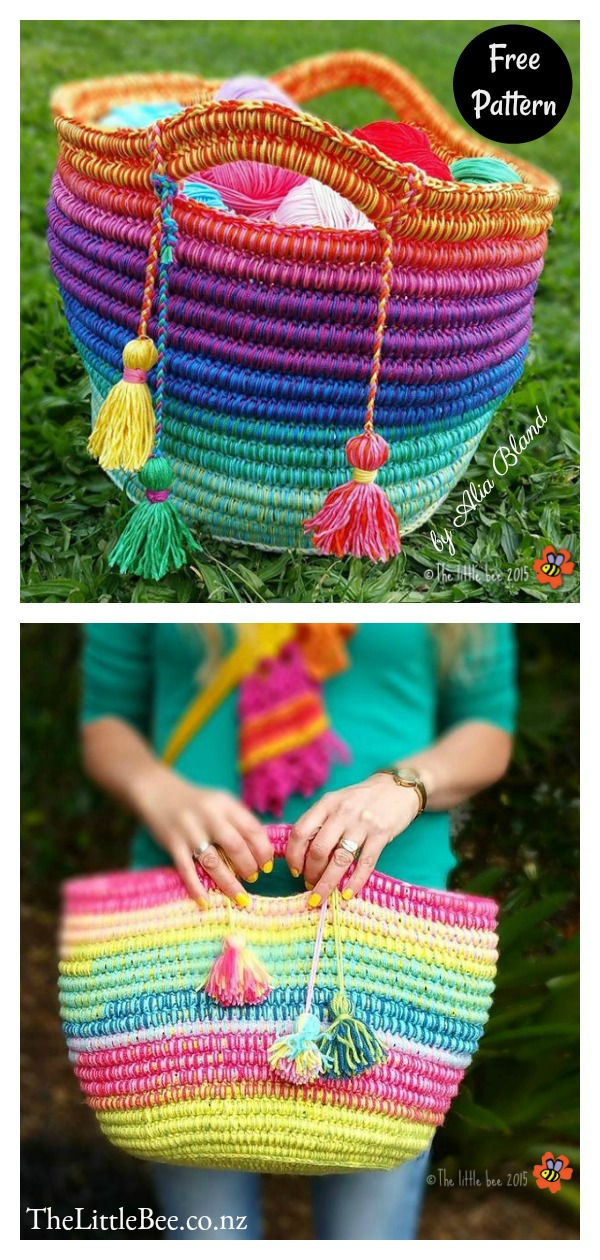 Click below link for Free Pattern…