Long vests harmonizes with skinnies and a shorter dress or skirt.  It is a great addition to every woman's wardrobe. If you don't have one yet, take a look at this beautiful piece of clothing. If you love crocheting, you can make one with this Vest Free Crochet Pattern. Thanks below designers for sharing free crochet pattern. The link for the pattern is provided below photo. Happy crochet.
You may also like Hooded Granny Square Vest Free Crochet Pattern

Click below link for free pattern….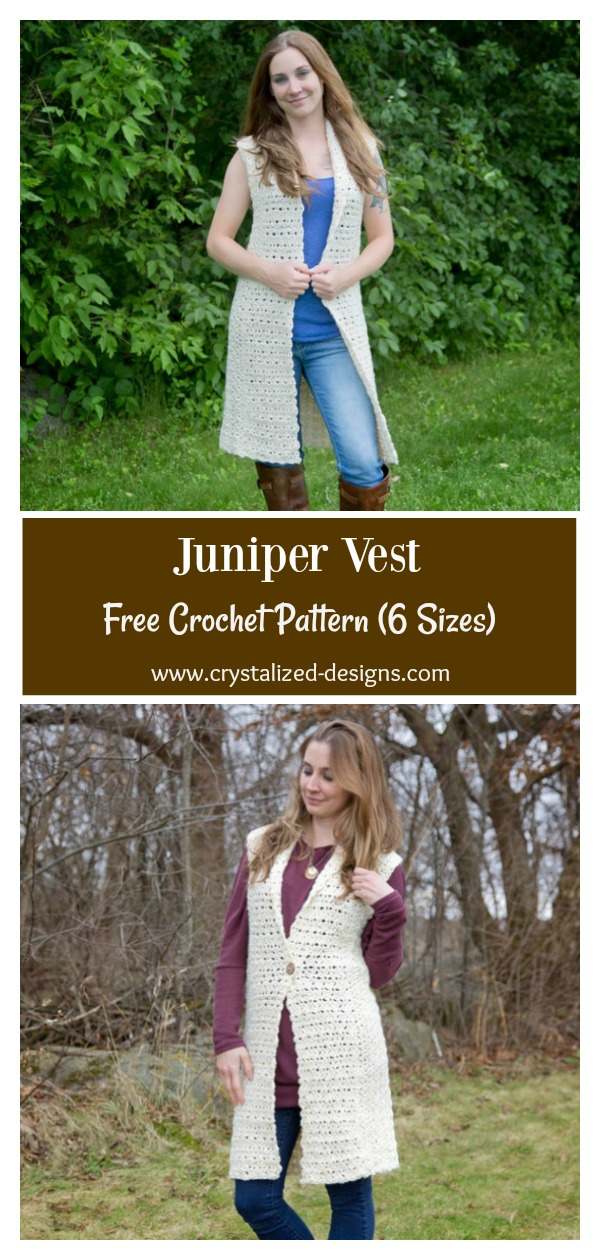 If you need easy-to-read PDF pattern, you can buy from here. It costs around $3. Click below link for free pattern…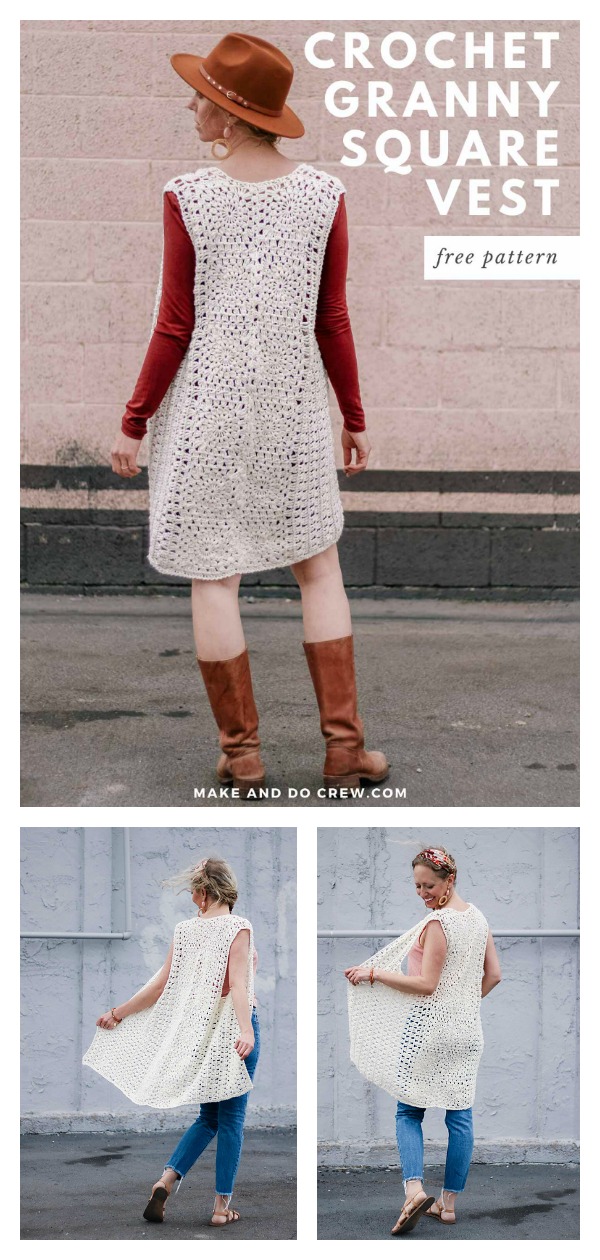 If you need easy-to-read PDF pattern, you can buy from here. It costs around $4. Click below link for free pattern…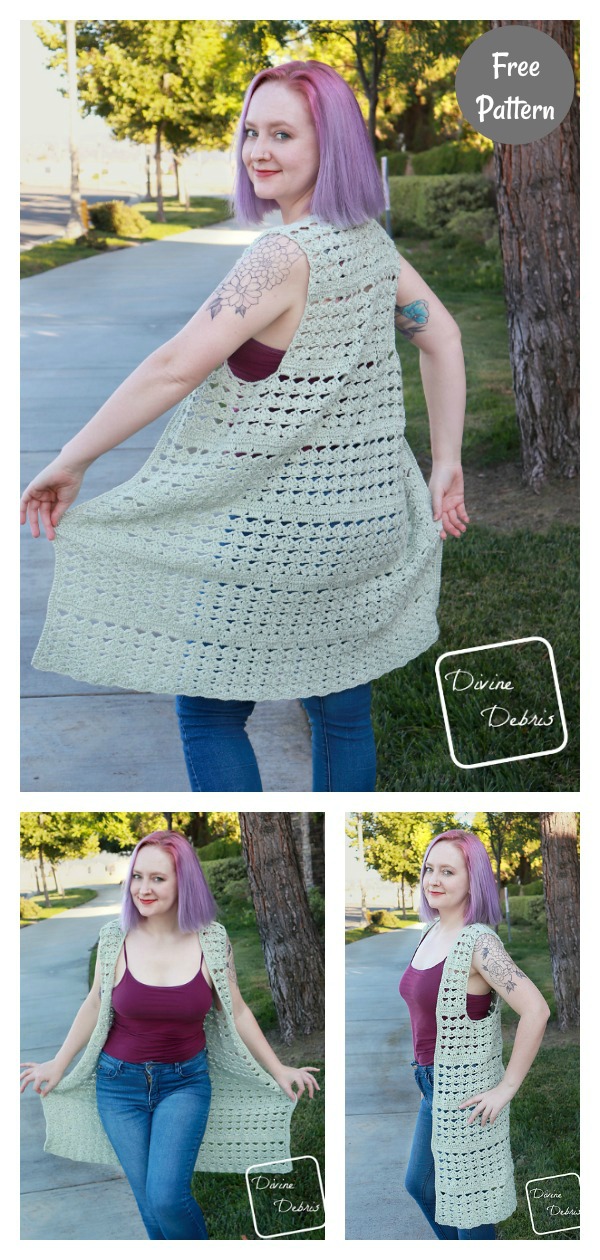 If you need easy-to-read PDF pattern, you can buy from here. It costs around $3. Click below link for free pattern…