The happy huggable giraffe is a handmade crochet toy, which can be a perfect gift for a great birthday, Easter, Christmas, Baby shower or any other occasion gift. This soft toy is also suitable for children. The Cute giraffe toy will give joy to the kid and become best friend. All the beautiful colors help children to learn too. The Amalka Giraffe Amigurumi Free Crochet Pattern has very detailed instructions and is easy to follow. You can use any type of yarn. Thanks Hippe Haaksels and Hana Prokopy for sharing this beautiful free crochet pattern. The link for the free pattern is provided below photo. Happy crocheting.
You might also like Adorable Crochet Hearty Giraffe Amigurumi Free Pattern.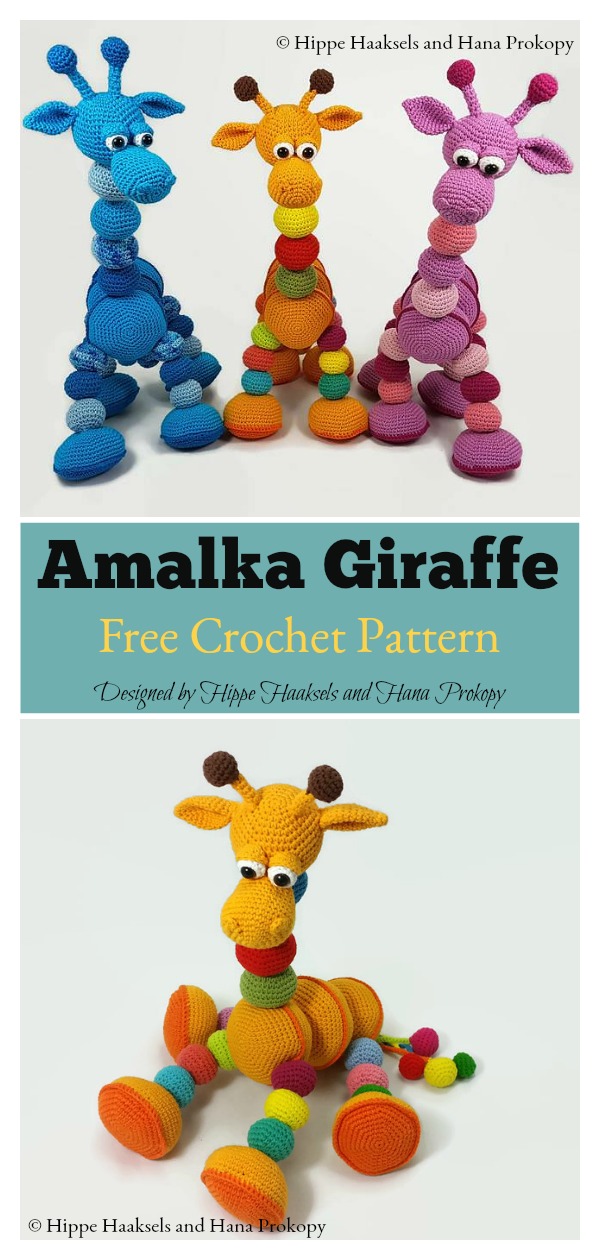 Click below link for free pattern…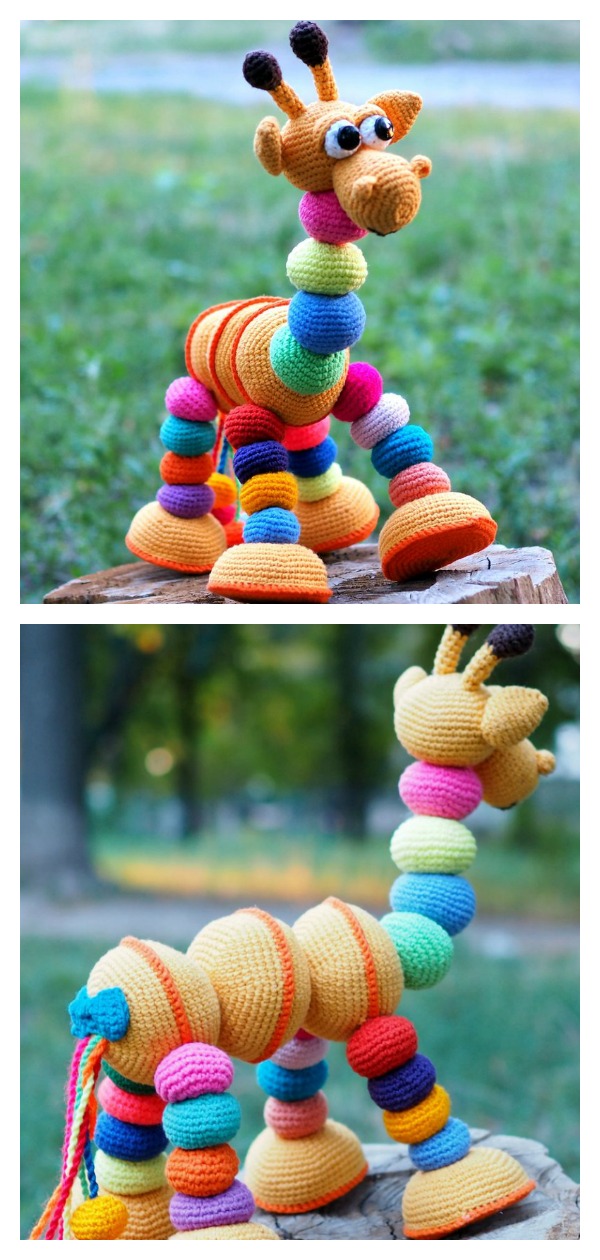 If you don't know how to crochet, you can buy one from here.