Pretty vases can be made out of plastic bottles.  You can then choose fabric with different colors and patterns to decorate them.  It would be creating amazing atmosphere if you hang them outside in the backyard for a barbecue party.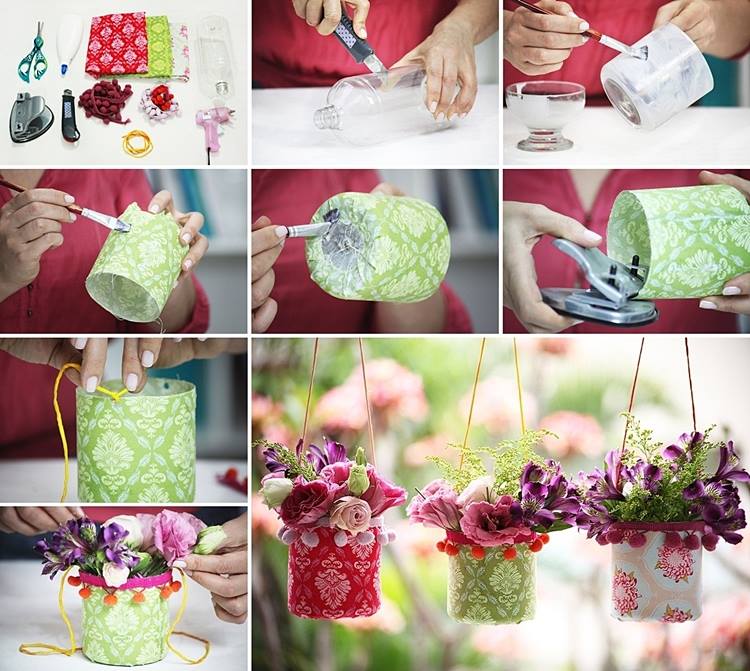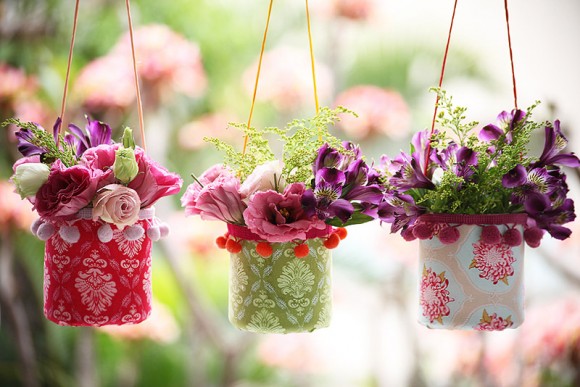 What you will need:
Plastic bottles
Fabric
Scissors
Hot glue
Fabric glue and brush
Hole puncher
Cord
Knife
Decorative laces or ribbons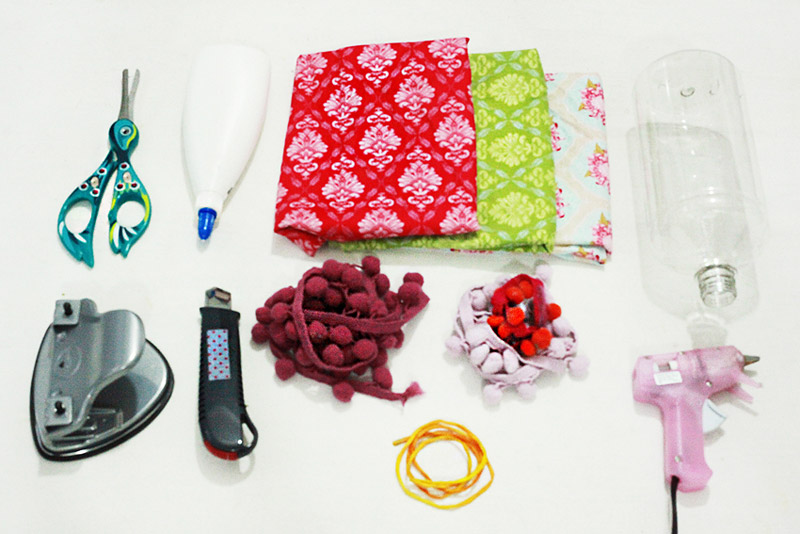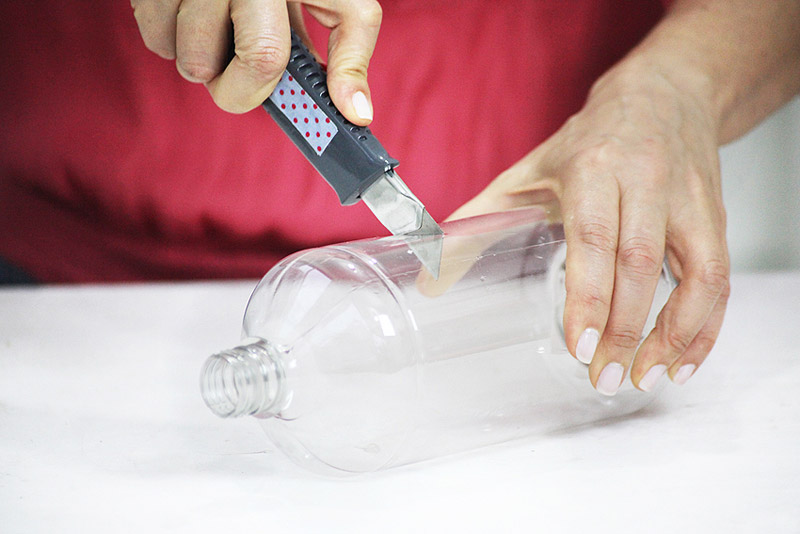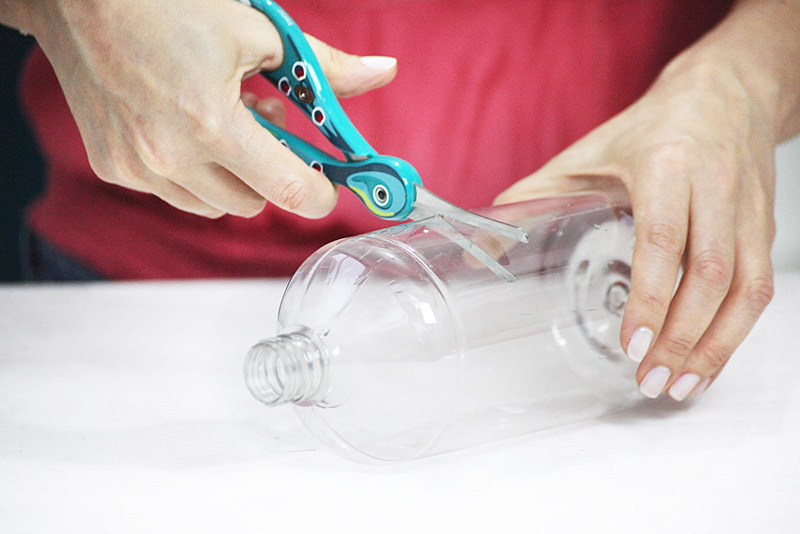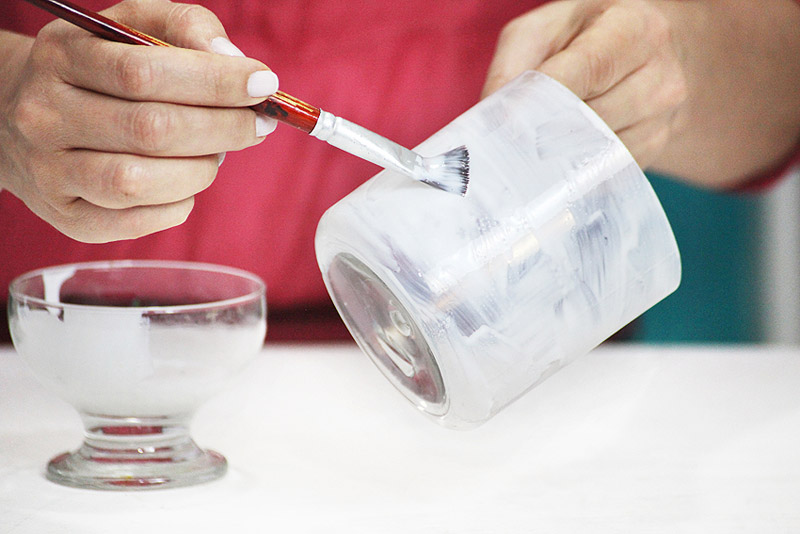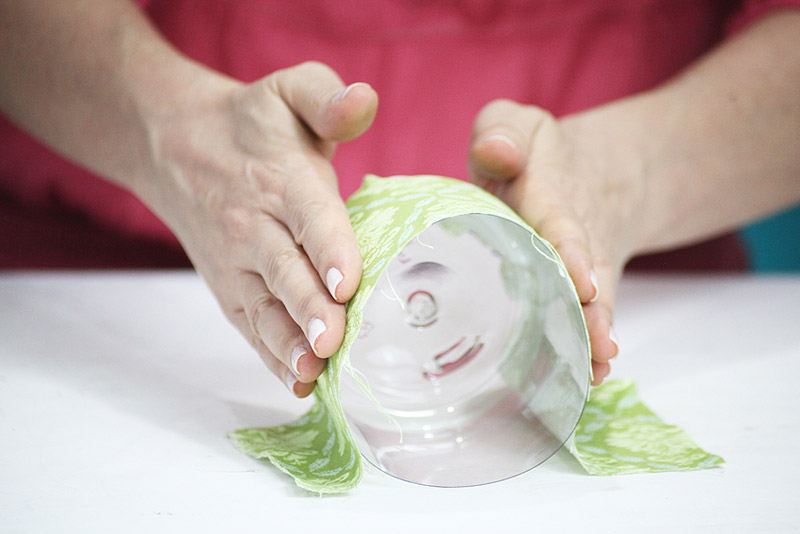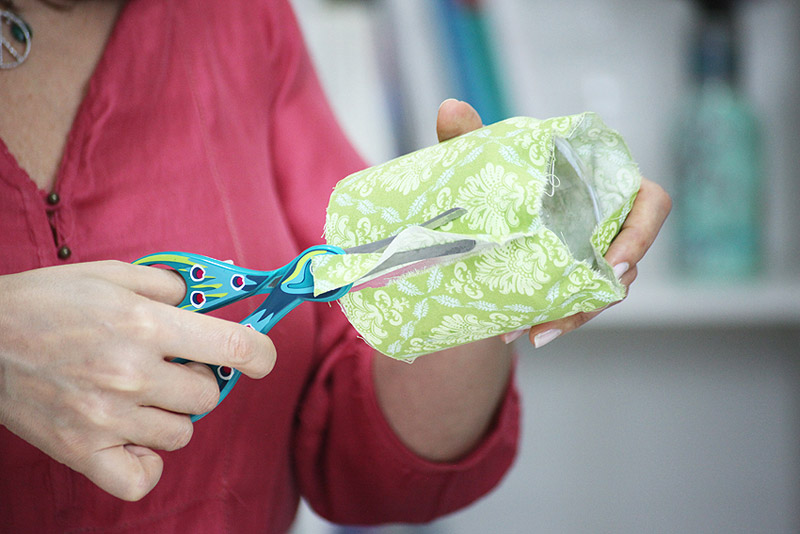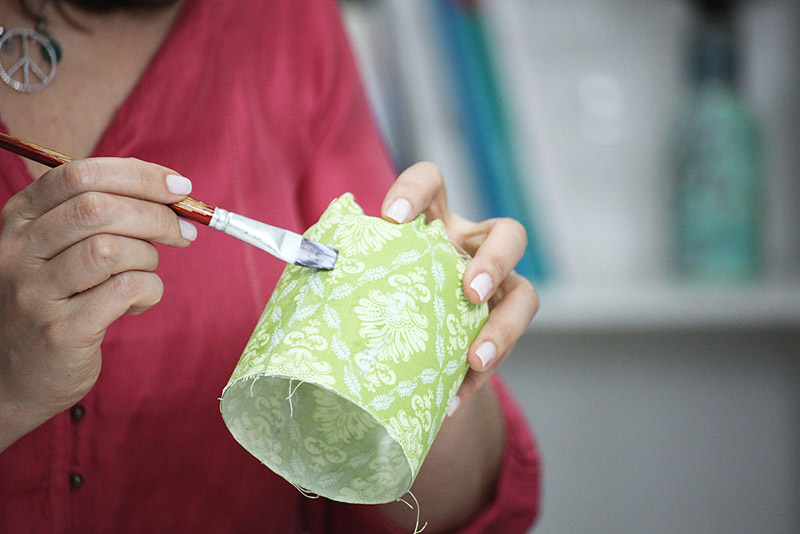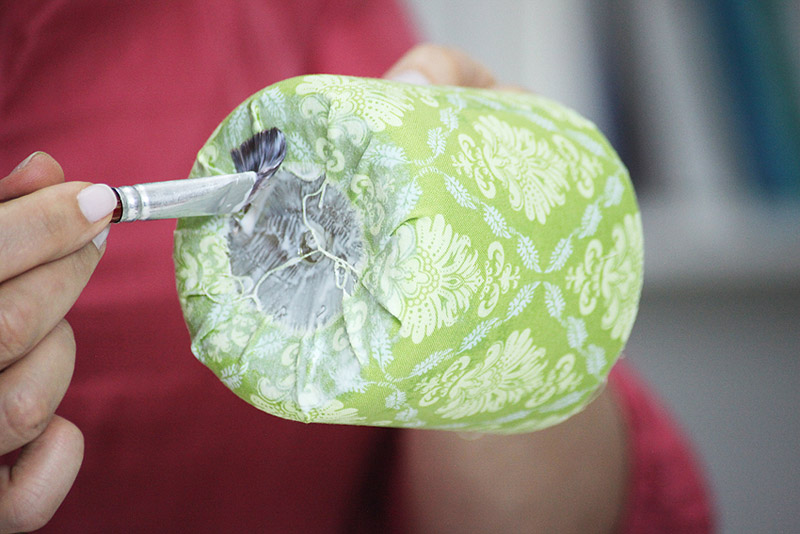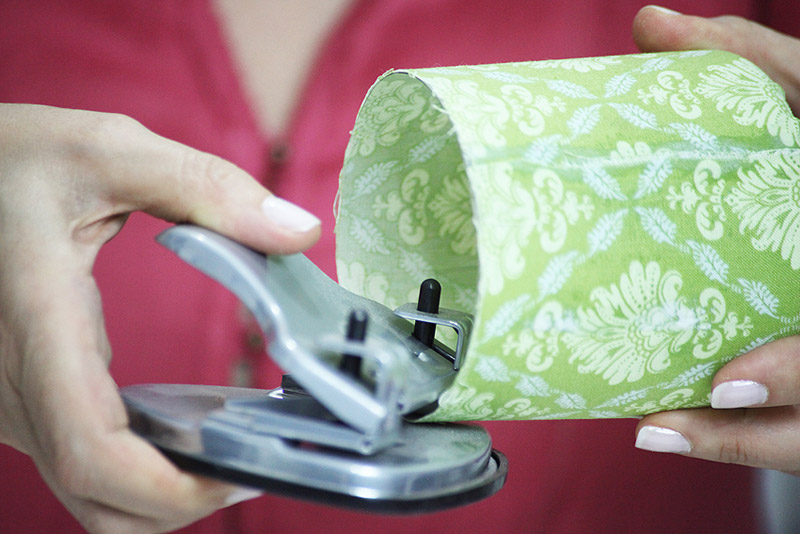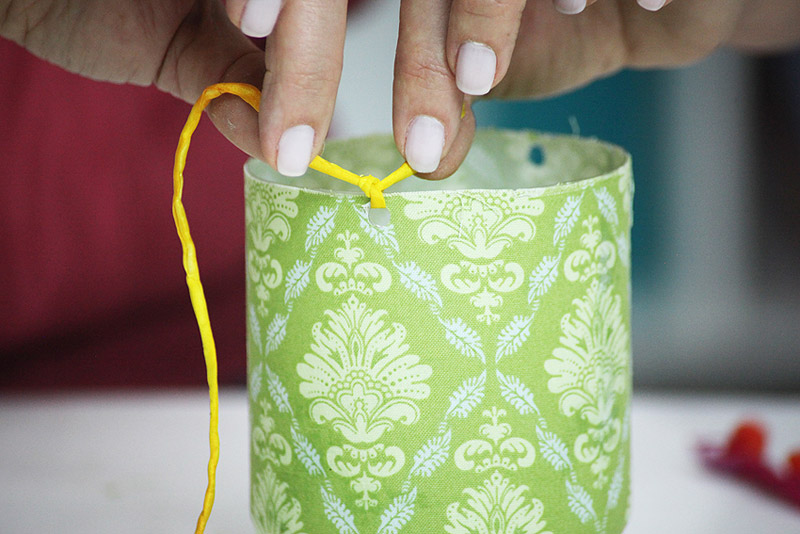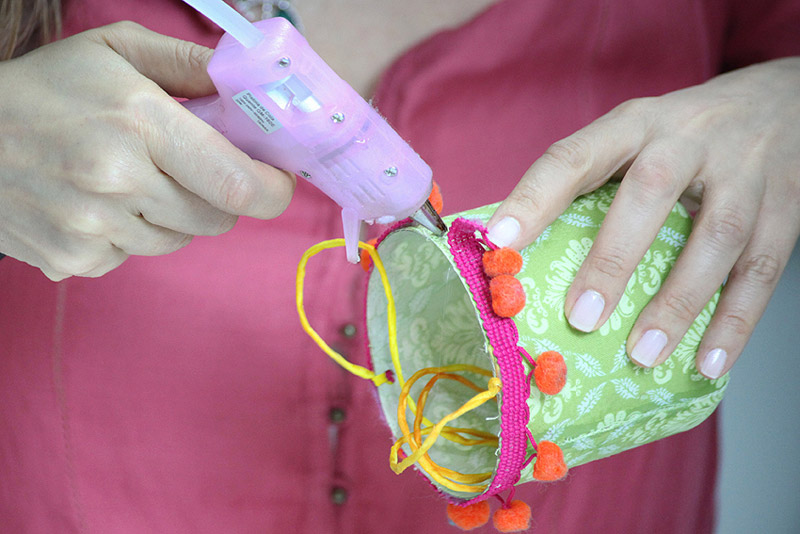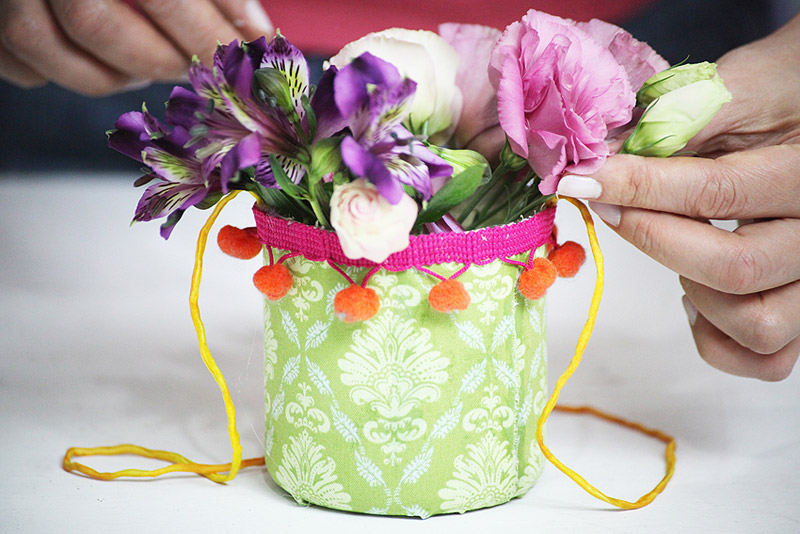 How to do:
Use the scissors and knife to half them completely.
Brush outside of bottle with glue and apply the fabric onto it.
Punch two holes and put the cord through them.
Use the glue gun to attach some decorative ribbon to the top side
Put your flowers in and hang them in your backyard and enjoy.