Mother's Day is around the corner. Making a card for mom on Mother's Day is a great way to make her feel special.There are lots of different ways to make a card. But Pop Up Flower Card for Mom is surely a great way to show your appreciation (especially since you made it for her). At first sight, this seems as a pretty basic and plain card, but once you open it, it will burst with colorful flowers and other details that only a mother's keep eye for detail will be able to catch!
While this handmade Pop Up Flower Card looks difficult to make, the process is actually quite simple. With just a few simple supplies, a little bit of time, and a lot of creativity, you can create a colorful and exciting pop-up card with personal touches.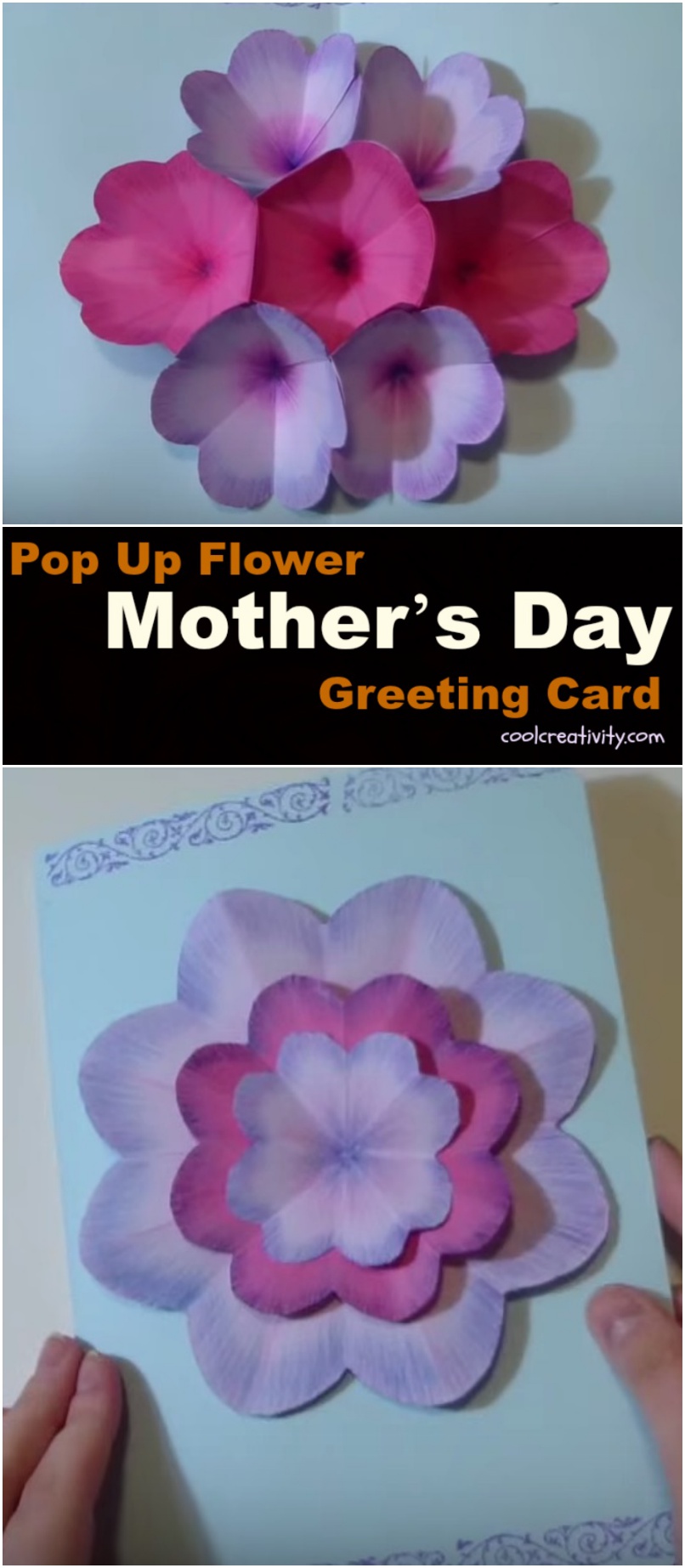 Follow the step by step tutorial video to learn how to make it.